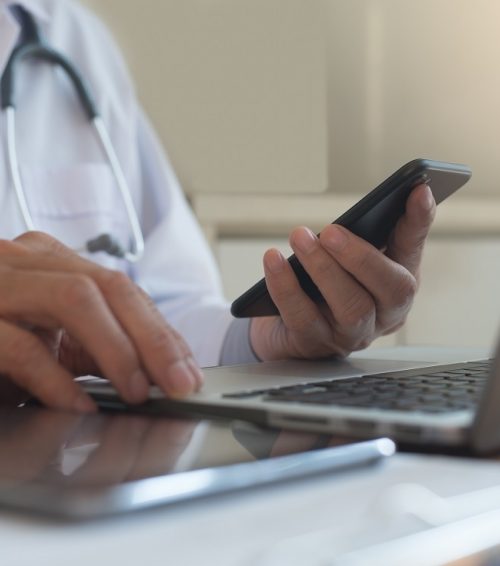 Anyone who's worked in a healthcare setting knows what a hassle missed appointments can be. From clinicians faced with sudden holes in their appointment books to back-office financial personnel scowling at shrinking revenues on a spreadsheet, there's a whole lot to dislike about patients not showing up for commitments they made.
Multiplied across the whole of the healthcare industry, then, it's hardly a surprise that appointments represent a major financial strain: $150 billion, by some estimates. That's enough money to comprise the GDP of several countries combined and a writ-in-stone mandate to fight the problem with all means available (within the scope of the law and ethical bounds, of course).
Noveau telemedicine solutions represent one innovative way to mitigate the effects of this money-hemorrhaging problem. Strengthened by technological advancements and the widespread adoption of laws requiring insurance providers to pay for telemedicine visits, the model's benefits are perfectly aligned to strategies that avoid, mitigate and make up for the effects of missed appointments — including the following:
Telemedicine Addresses the Factors That Make Patients Cancel
Telemedicine directly confronts issues that cause patients to ghost facilities. According to research from patient engagement software maker PatientBond, four high-level factors make most patients skip appointments are namely: cost of the visit, fear of bad news, time constraints and demographic concerns. While telemedicine likely isn't to quell the fear of bad news, the medium is a great counterbalance for the other three:
Cost: How much can a virtual visit save families? The precise number depends on the system, service rendered and other factors, but between visit costs, travel costs and lost opportunity, $50 per visit is a good rough estimate. Figuring out the precise number your patients will save and communicating that figure to patients who express cost concerns is a smart way to cut office visit no-shows in the future.
Time Constraints: The "lost opportunity" presented above isn't just about money. Time is a commodity and patients are often short on it. Allowing them to visit via any computer with a webcam or via a dedicated center with appropriate tools (if they're in a rural setting or other hard-to-reach area) can represent a huge time savings, which allows potential no-showers to carve time from their busy schedules. By the same logic, it also allows facilities to schedule more visits from patients who wouldn't have time otherwise, further mitigating the effects of no-shows.
Demographic Concerns: Facilities that outsource their telemedicine caregivers have greater potential to reach communities who may not feel comfortable with an office visit due to language barriers or cultural differences. As above, marketing great inclusivity can reduce no-shows on one hand and draw larger lots of patients on the other, a win-win when dealing with missed appointments.
It Allows for Last-Minutes and Makeups
Depending on how your appointments are scheduled and what blocks you have/keep free, telemedicine can also offer one last chance for patients who don't show to make right. While it may not be wise to directly inform patients of this policy — saying "We also have telemedicine if you don't show up" will sound like an added service instead of a make-up policy to certain visitors — calling or emailing with an offer to set up a last-minute, next-day, or same-week visit can get certain patients back into the fold, and allow the organization to recoup at least some of its lost revenue.
This may be of particular use for patients with limited transport options or those who call claiming outside factors — snowy roads or a non-starting car, for two examples — keep them from visiting at the last minute. Indeed, informing patients with known transport troubles of your telehealth capabilities can provide them motivation to call in cancellations and pick up a televisit with sufficient time to minimize losses.
It "Fluffs Out" Revenues — and so Do Locums
Other telemedicine benefits have less to do with the no-shows themselves and more to do with the facility's ability to recoup losses they inflict. Imagine a facility, dealing with a seasonal spike in revenue, experiencing a new-patient no-show. This appointment slot could've been enough time fora few returning-patient visits instead, given the relative difference in time between the two. When the same facility runs a telehealth service on top of its standard in-office visits, the situation is far less impactful, financially speaking.
More to the point, because it effectively serves as a secondary revenue stream, telemedicine serves as a great added source of money when no-shows are at a minimum and a buffer when they hit a relative spike.
The same rough idea applies to temporary help via locum tenens services, particularly for organizations facing temporary upticks in business. Instead of turning patients away during the school sports physical rush or flu shot season (among other temporary sources of added business), putting a locum on the roster fills out the facility's ability to help new arrivals, some of whom will undoubtedly become recurring patients. While it addresses the problem in a roundabout way, added revenue is added revenue — a financial boost that can offset the relative strain of missed appointments.
Combined with the other benefits listed above, it's easy to see how telemedicine can help facilities bear no-shows from multiple angles. Add in the help of a locum tenens provider or two during your busiest time(s) of year, and you have multiple strategies to negate (or at least remove the sting from) missed appointments, helping your facility lessen its contributions to a $150 billion-a-year problem.
Want to learn more about locum tenens with Barton Associates? Fill out the form and one of our representatives will reach out to you!