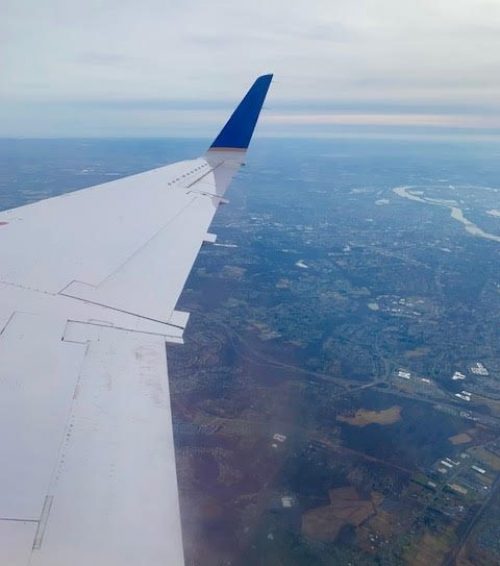 Cindy O. is a board certified nurse practitioner, locum tenens provider and our very first Barton Ambassador! With the help of her recruiter Adam C., Cindy has completed locum assignments throughout the east coast.
To kick-start 2019, Cindy is taking on another assignment: this time heading north from her home state of Florida to a position in New York, where she will be sharing her journey with us. The following blog post is written by Cindy, who discusses her preparations, travel experience and first few days in the city:
While my last update was about my Boston assignment, THIS update is the beginning of a story about my NYC assignment from beginning-to-end, so that you can see first-hand what it really means to be a locum provider and how we prepare, work and balance.
Setting Up My Next Assignment

After my last assignment in Boston, I returned home, enjoyed the holidays and let my recruiter Adam know that I would be ready to venture out again in January. He let me know he had options all over New England, but I told him I wanted to try a new place. This is what makes Barton the best…he said, "you got it!" and he did!
He called me and said, "I have an interview for you for a position in New York City, if you're interested." He gave me the terms. My children went crazy! They said: "Mom, you have to do it, we will visit!"
I grew up in the country, and I currently live on the outlying area of what I call a big city, but NYC seemed almost make-believe, and my experience with Boston was so incredible I said yes.
The next step was the interview. They called me on the phone, asked a few questions but mostly spent time 'selling' their position. I said yes, and then we negotiated the contract. All of my expenses were included for Boston, and for NYC I received a stipend instead. I was nervous. In Boston, I stayed in a suite hotel with full kitchen, daily maid service and six free hotel meals a week. In New York, I am on my own – although with help, if needed. With the freedom of the stipend, I decided to check out AirBnb.
I found a penthouse that sleeps six people and overlooks the city, within seven miles to work. I will include pictures as well, once I get there. It is magnificent online! It is in the budget and everyone can have a bed when they visit. I can use public transportation to get to work, and they are letting me take my puppy! I booked my own flight, and it was only $106 one way.
Preparations

I made it through the holidays, and now it is time to pack up and head to NYC!
I bought my winter clothes the week after Christmas, which was awesome, everything on sale and great buys. Winter clothes take a lot of space in a suitcase, so I am using vacuum bags to shrink them down, remembering to stay under 50 pounds in each suitcase. For some airlines like Southwest, there is no cost for the first two bags. I had to get paperwork for my dog, so that she can ride with me. Very easy!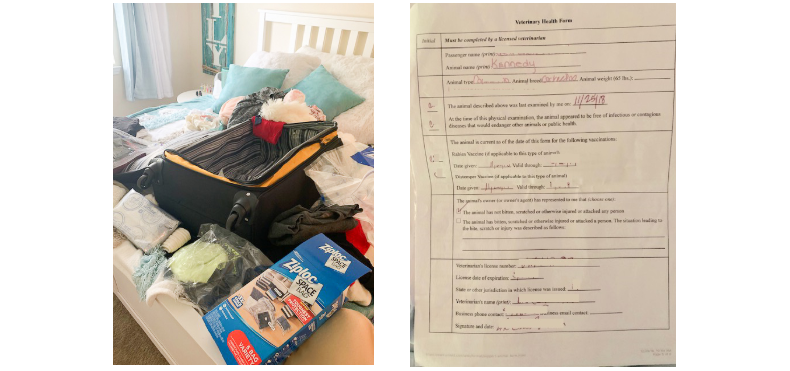 Arriving In New York

Arriving in NYC, I took an Uber to my apartment. I discovered that Uber is more expensive here than in Florida, and I also discovered that public transportation was not as easy as I fantasized in my head. When I arrived, I wanted to jump on public transport to see how I would get to work, only to discover that walking four blocks is much farther than I originally thought, the rain is colder than I thought, and if the subway is running late, I would also miss the bus that would take me across the bridge. I decided I need a car! I rented one and drove back to my apartment to discover that parking is an issue.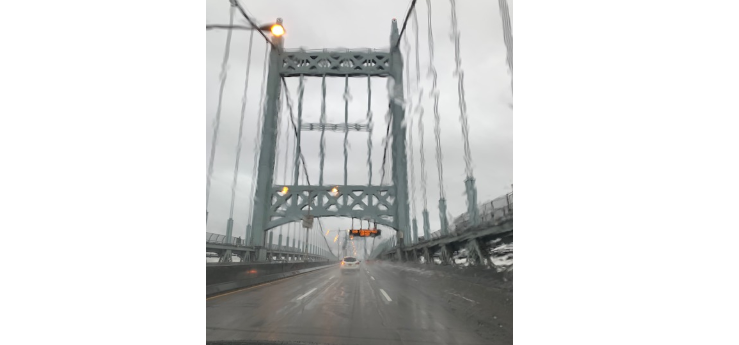 Ugggghhh….Thank goodness I arrived three days before my first day to figure this out! These are not issues I had in Boston because it was all taken care of for me. However, there are advantages to picking yourself as well — My apartment is incredible! It's a penthouse with four patios overlooking Manhattan – I even have a doorman! I also found a parking space that is less than 50 yards from my entrance and apparently that is a great thing!

My son is already visiting and checking out the sights: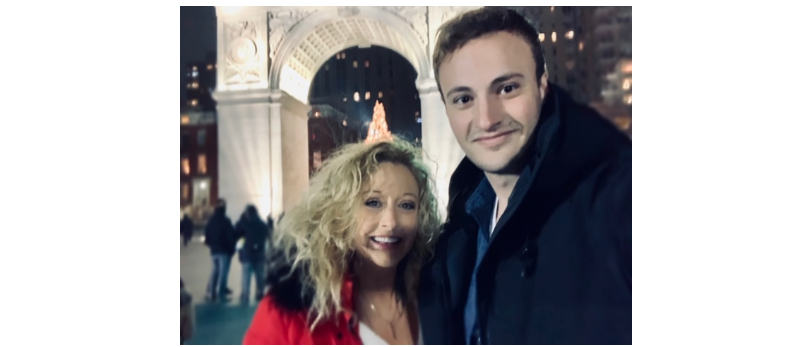 Tomorrow is my first day. I hope you enjoy my journey and my pictures as I go. I won't hold back, I will share the good, the bad, the funny and the beautiful! Tucking in now for my first day tomorrow!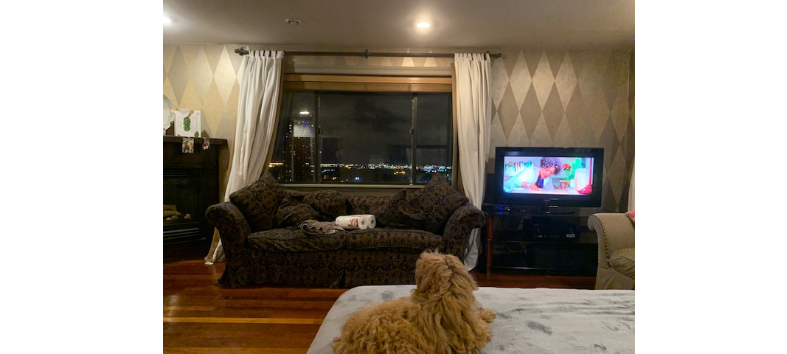 My Name is Cindy O.,NP and I am a traveling Nurse Practitioner, and I look forward to sharing my day-to-day in NYC with all of you!
Bye for now,
Cindy