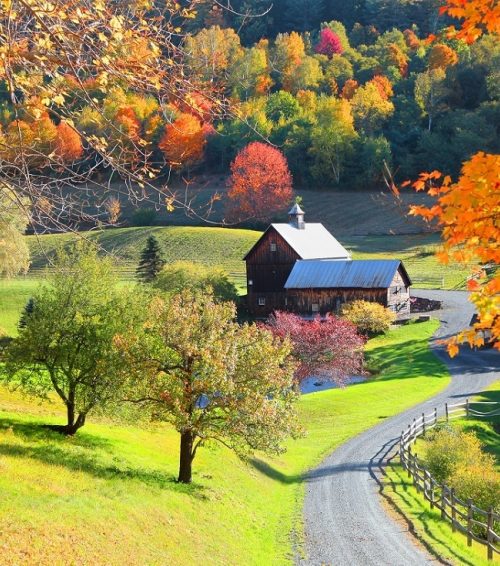 Dr. Maury G. is a locum tenens physician from New York. After working as a reserve doctor in emergency medicine, he decided that going locum would also match his military values. In 2015, he took an assignment in northern Vermont for more than two years.
Dr. Maury was kind enough to share his locum tenens story with us, discussing rural healthcare, the flexibility of locum tenens, the benefits of practicing across different settings, adjusting to a new facility as a locum, and his experiences accessing his recruiter. Here's what he had to say:
It's Rewarding to Practice in a Rural Setting
For Dr. Maury, practicing in a rural area aligned with his passion for helping those who need it most. "I think the thing that made the assignment really worthwhile for me was that it was a critical access hospital, which means it's a very small hospital in a very rural area," he said.
"The majority of people we treated there were local people who really had no other access to healthcare."
Locum Tenens Offers Flexibility and Lets You "Try Before You Buy"
Dr. Maury also has a teaching background and was able to speak to his past students' locum tenens experiences. "I actually have some residents that I taught back when I was teaching. They started out doing locums work and continued doing it, and they liked the flexibility and being able to go different places and not having to be married to one place forever," he said.
This flexibility also allows plenty of opportunity to travel, Dr. Maury said. "You can literally travel all over. I think my recruiter told me he had a job in the Virgin Islands that he was trying to fill." Traveling on the job is fun, but it also presents legitimate career benefits.
"One of the advantages is you can go around and test-drive before you decide to settle in a location," Dr. Maury told us.
Don't Forget You're Temporary
When it comes to adjusting to a new facility, Dr. Maury had some advice for his fellow locums. "When you're working locums, it's like cooking in someone else's kitchen. You have to recognize that things aren't always going to be exactly the way you'd like them," he said. "You're not really going to be able to initiate any kind of major changes in the way a hospital does things, so you have to kind of resign yourself that you're sort of a guest in their house and you're doing stuff there temporarily."
My Recruiter Is Always Accessible
It's no secret that doing locum tenens can come with unexpected challenges. In those cases, an accessible recruiter is invaluable. Unpredictable Vermont weather turned out to be Dr. Maury's unexpected challenge. "Twice in the two and a half years I worked there, I was snowbound. I couldn't get out because there were blizzards," he said.
Thankfully, his recruiter was available to remedy the situation. "He helped with getting my hotel reservations adjusted and took care of that for me." Even his facility was understanding and helpful: "They didn't have any problem covering for the extra night at my hotel."
Want to learn more about locum tenens with Barton Associates? Fill out the form and one of our representatives will reach out to you!