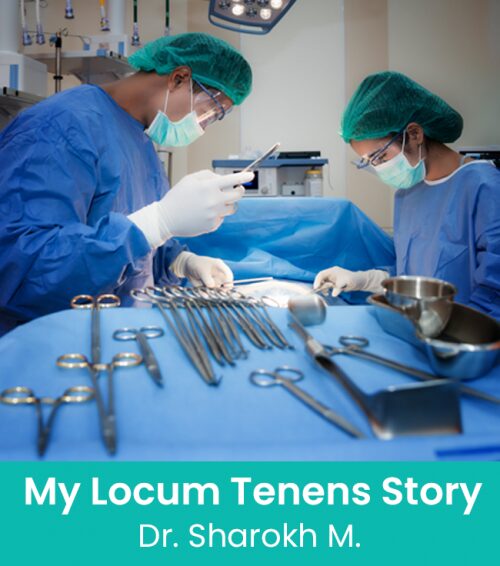 Vascular surgeon Dr. Sharokh M. has been doing locum tenens work with Barton Associates for more than three years. In this time, he's returned to the same hospital in Grand Rapids, Michigan, for several assignments.
Dr. Sharokh was kind enough to share his locum tenens story with us, discussing his patient experiences and healthcare philosophies, advice for new and aspiring locums, and his favorite parts of doing locum tenens work. Here's what he had to say.
I Learn From Each Experience
Whether it's a new patient or a new assignment, Dr. Sharokh sees each experience as an opportunity to learn and grow. "I always learn from every patient," he told us. And when comparing locum tenens work to permanent positions, his ideas were the same: "It's different, but I generally enjoy wherever I'm working. Give it the best we can and learn from it. I'd say I like them both."
Through our conversation, Dr. Sharokh's strong-held philosophies about medicine and patient care came across loud and clear.
"I do have a passion. I strongly believe physicians or doctors are like a priest," he said. "You have to give it 100 percent. I'm an old-fashioned doctor. I never work for the money; I always work for the patient."
Dr. Sharokh is also adamant about teaching residents to work the same way: "I'd rather they drive a donkey and be a good doctor — I don't care if they drive a Mercedes Benz."
In summation, Dr. Sharokh declared, "Medicine is not a business. If someone is in the business of medicine, they should not be in it."
Locum Tenens Isn't a "Vacation"
As with many other aspects of working in healthcare, Dr. Sharokh views locum tenens as another chance to build valuable skills.
With that in mind, he shared his advice for new and aspiring locums: "They shouldn't use [locum tenens] as what I call it 'vacation.' They should use it as learning more and contributing more, and that's my advice." At the same time, he said, it shouldn't be all about the money, either: "I really strongly believe I learn a lot — you know, how somebody else practices, how they run the show."
Because locum tenens provides such a unique opportunity to build a diverse skill set, it's important to make the most of the experience. "Whatever they put in it, they're going to get out of it," Dr. Sharokh said.
I Give Back Through Locum Tenens
Dr. Sharokh enjoys the opportunities locum tenens work gives him to further his knowledge and that of his colleagues. He specified: "I'd say my favorite part of locum tenens is a combination of learning different ways to practice, then contributing to another colleague who needed the help and support, hopefully teaching them some of my views."
Thanks for chatting with us, Dr. Sharokh!
Want to learn more about locum tenens with Barton Associates? Fill out the form and one of our representatives will reach out to you!