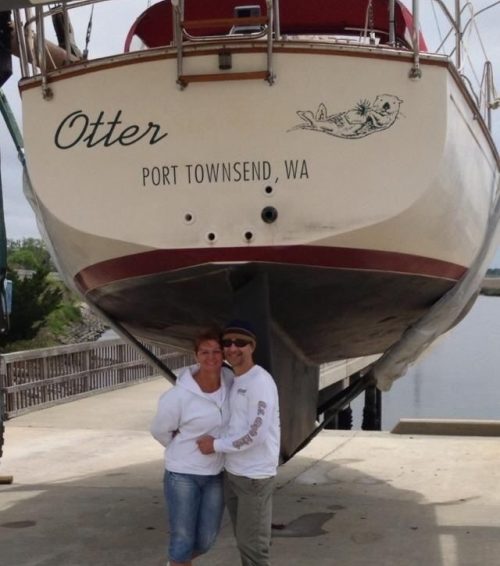 At Barton Associates, our recruiters are not only trained to place providers, but also to take care of them. So when Keith, W., PA found himself in treacherous winter conditions, Barton was there to help.
It was on a locum tenens assignment in the middle of winter in Ashland, Maine when Georgia native, Keith W. found himself tasked with driving in heavy snow for the first time. "I told my recruiter at Barton, 'I've never driven in the snow. We stay home when it snows one inch down here, so I'm going to need a good car,'" he said. He had never experienced winter conditions like this before.
The snow began as he arrived and continued for the next three days. Having been made aware of the potentially difficult driving conditions, Barton arranged for Keith to have a brand new Ford Edge Titanium as a rental car to combat the impending snow. One morning, as the owner of the cabins came by to snowplow the property, he said to Keith, "Sir, you're going to need some better tires on that car; you need studded snow tires up here."
Realizing he was unprepared for the snowy conditions, Keith made a call to his recruiter. "I needed a good car, and this is a neat car, but I don't know if I have the right tires," he said. "The renter tells me I need studded snow tires. Don't even know what those things are." Keith's recruiter Brianna was not sure if that was something Barton could cover considering the rarity of the situation.
"The next day I'm driving, and these trucks are coming by me. I sent her a video of the road that I'm having to drive on," he said.
Brianna wrote back and said, "Oh my God. Go wherever you need to go. Get the tires put on, send us the receipt, and we'll send you a check."
"Those snow tires for that car were $2,000," he said. "The day after I had the tires put on, I had a check for $2,000." Keith had the tires put on and removed before returning the car to the rental agency.
Keith's assignment was only 12 weeks long, but he was grateful that Barton took the necessary steps to prioritize his safety. Equipped with the proper tires on his rental car, Keith successfully carried out his assignment as scheduled with no incident.
"That's the kind of people that you guys are. I was really impressed by that."
About Keith W., PA
Keith is a physician's assistant (PA) from Savannah, Georgia. His experiences as a med tech for the United States Air Force put him on the path of becoming a PA after completing his service. Keith has been doing locum tenens work since 2015 after selling his house and began living aboard his sailboat. "We decided we were going to do some traveling, and live aboard a boat," he said.
Keith does locum tenens work full-time and is working with his Barton Associates recruiter, Bob, who is actively searching for his next assignment. "The nice thing about Bob, is he really seems to be genuine good person. He's trying to find the right kind of fit. It's hard to say how you know that, you can just tell, really," he said.
Thank you, Keith, for sharing your story with us!
Want to learn more about locum tenens with Barton Associates? Fill out the form and one of our representatives will reach out to you!