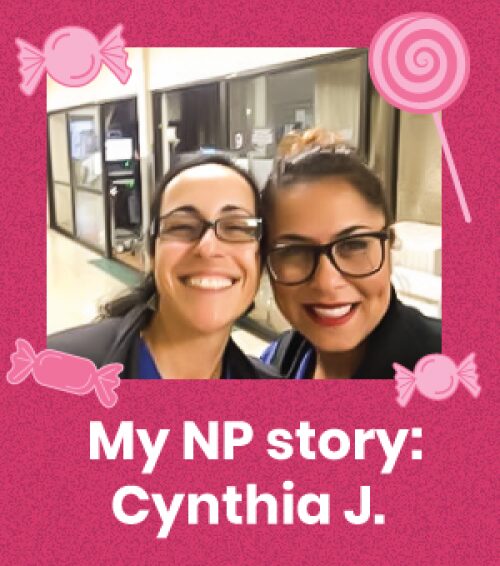 In celebration of National Nurse Practitioner (NP) Week 2019, we spoke with Cynthia J., NP about her experiences as a locum tenens NP.
Cynthia has been a NP for 20 years, practicing majorly in both cardiac and cardiac surgery settings. Prior to beginning her locum tenens career, she had experience working at a private practice as well as working in five different hospitals. Her locums career started in central California as she has been on three more assignments since all over "The Golden State" since. Her first one, though, was particularly challenging. "I would say it was the hardest job I've ever done," she said.
"It was a very high volume center which includes heart transplants, lung transplants, as well as traditional coronary bypass valves, etc.," she said. "They were very well known as well for their aortic aneurysm dissection."
Locum Tenens and Life
The freedom of locum tenens can often be misconstrued as being noncommittal. Cynthia, however, disagrees.
"It's not necessarily non-committal. It's that I'm turnkey. I'm a turnkey nurse practitioner in cardiac service line. I could walk into any hospital, work with any surgeon, any cardiologist, any nurse practitioner, any nurse and you're not going to get that from anybody else because I've learned to adapt and acclimate to the institution and the system," she said.
Locum tenens has not only helped Cynthia professionally, but also on a personal level.
"The most exciting part of it was a lot of nurse practitioners and the anesthesiologists kept in touch. We're Facebook friends, we chat, and we talk about future research. So we maintain the friendship."
What is Cynthia Up To Now?
Cynthia is currently working on finishing her doctoral degree at Duke University.
"I'm in a zone of just finishing school because that is the future of our profession of nurse practitioners. You have to get your doctorate degree. Same with the PA is you have to get a doctorate degree in science. And that's just the future. I feel that what is not promoted for nurse practitioners and PAs is that you're a business and you're a brand. And I have to maintain my brand by making sure I maintain my education. So that I am competitive and that I am marketable. So that's where I'm at. I do see myself doing locums in the future. It's just trying to get through school and that's as far as I can see right now," she said.
The locum lifestyle has given Cynthia, and countless other healthcare professionals, the freedom needed to live their lives as well as make a living. We wish Cynthia the best of luck with finishing school and we look forward to working with her for her next assignment.
Thank you Cynthia for sharing your story with us!