Cindy O. is a board certified nurse practitioner, locum tenens provider and our very first Barton Ambassador! With the help of her recruiter Adam C., Cindy has completed locum assignments throughout the east coast.
Cindy has left her home state of Florida to take an assignment in New York, where she will be sharing her journey with us. The following blog post is written by Cindy, who discusses her second week of working in New York City.
This week, my daughter came with her friends from Nashville – sooo much fun!!!

Then my son surprised me and visited as well. We saw all of the New York City hot spots.
We tried FRIED bacon and homemade chips in Hell's Kitchen, and saw more sites – even on the coldest weekend, it was too much fun!!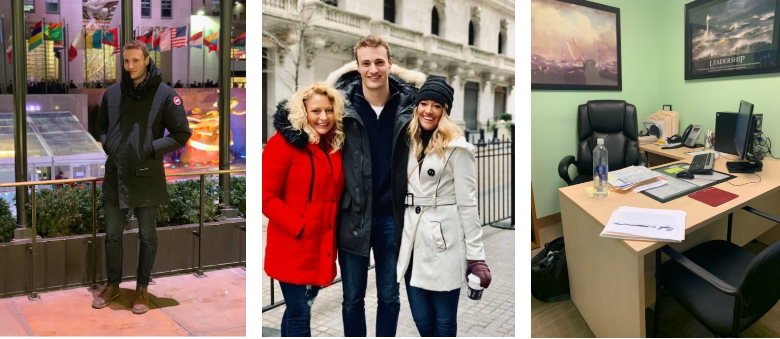 My son at Rockefeller center, Me and my children (little chilly but making memories!) and then back to work Tuesday morning
I rented my AirBnb just until Feb. 14, so I am frantically now looking for my next housing. When you take an assignment in an area you have never been, I highly recommend booking just for one month so that you know the area that you want to stay for the long haul.
I am super glad I did this, because I am going over to Staten Island for the next month. It is a little more laid back and easier to navigate and a great new area to explore!
The bad news is that everyone feels that way! So housing is tough to find, but when I do find it I will post the photos!
I am grasping the EMR for the job finally making the job much easier. I am making friends and learning the culture of the area.
It isn't all rainbows, but it is an adventure so I am making the most of the adventure that I have!!!
I did try an aerial yoga class for some stress busting and plan to go back for all of their classes that they offer! There are the ones I have always read about but never thought that I would live where I could try them!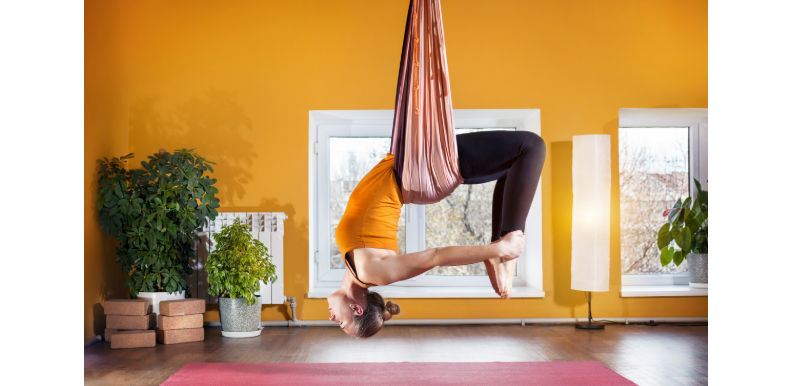 This photo isn't me lol!! But it is a pic of aerial yoga and this 55 year old woman (me) did it for an hour.
It is amazing how little you can think about when you're hanging upside down.
Talk soon!
Cindy Lou O'Steen