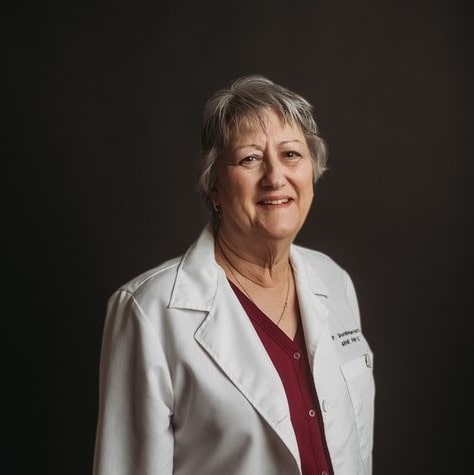 The Covid-19 pandemic left no industry in the U.S. unaffected by its impacts, and especially wreaked havoc among healthcare institutions and medical providers throughout the nation. With overflowing patient volumes and increased demand for healthcare professionals to fill a profusion of gaps in coverage, the locum tenens market saw a huge boom, and locums everywhere stepped in to serve their country during a time of need.
One of the larger changes in the healthcare staffing industry during this time, however, was a significantly escalated need for RNs, causing the earning potentials for travel nurses to skyrocket, and incentivizing many locum NPs to make temporary (or in some cases, permanent) career changes returning to their RN practice to take advantage of dramatic bumps in pay.
As the Covid frenzy finally began to die down in 2022, Barton Associates set out to uncover clues into what drove locum NPs to either stay on their current career paths, or make the switch by learning about their experiences working through the pandemic in our 2022 NP Covid-19 Experience Survey.
While our research uncovered many key insights about what work was like for locum NPs as well as traveling and staff nurses during the height of the pandemic, which we examined in our 2022 NP Covid-19 Experience Survey Report, we also felt it important to delve deeper into our search for information by getting the nitty gritty details of what the day to day of a working locum NP during the height of Covid actually looked like.
That's why we sat down with one of our own valued locum NPs, Pamela Sherwill-Navarro, so she could speak further on her first-hand experiences working as a locum during one of the most influential and historic events of the 21st century.
Meet Pamela Sherwill-Navarro, FNP
Pam is a talented locum tenens family practice nurse practitioner who works mainly in clinics. Before she became a nurse practitioner, she first started her career as a special education teacher before later becoming a medical librarian specializing in nursing. During her time as a medical librarian, she set up a library in a standalone accelerated nursing program, which is where her journey to become an NP initially began.
She would go on to complete that same accelerated nursing program with the very first cohort, and become an RN doing nursing work mainly as a volunteer. She conducted her volunteer work in psychiatric nursing along with other specialties before going back to school to start an NP program in 2014, where she went on to obtain her NP certification in 2017.
Based in Florida at the time, Pam struggled to find work due to a high volume of transplants coming into the area. "It was suggested to me by one of the placement officers at my school to try locums because I just kept hitting dead ends", said Pam, who took the advice and officially jumped into her locum journey, where she found an abundance of opportunities and flexibility. Pam remembers telling a friend who also works as a locum about her experience, "I shared that information with a friend who does the same type of work, and they had recommended that I talk to Barton. Now I've been working with Barton Associates since December of 2018". Aside from the low job availability in Florida, Pam says that her main motivator to start locum work was to gain more professional NP experience, "I was exploring all kinds of options to try to find opportunities to get more experience, like through volunteering, but I really needed a job".
Pam has now been working as a locum NP for about 5 years, and has been working with Barton for about 4.5 years. Throughout her locum career, she has collected quite a range of various state licenses including Florida, Washington, Nevada, Rhode Island, Connecticut, and Vermont, and she is currently pursuing her latest license in Massachusetts.
Where were you working when the pandemic first broke ground in the US?
I was originally working at a critical access hospital clinic in northern Nevada. I also worked along the Colorado River in an Indian health clinic, and in Alaska at a corporation hospital in a very rural area that was not connected to the state's road system, then I worked in Washington State for a while.
In the beginning we had very little protective equipment when I was in Nevada. It was when the pandemic was first starting and people were pretty panicked. During the initial Covid outbreak in 2020, I was running a family practice because the previous provider had left and they were trying to find a full-time one.
Since some of the acute stuff didn't fit into the urgent care or walk-in clinic they had, the patients would come over to me. They decided to expand the walk-in clinic from 5 days a week to 7 days a week, and instead of being 8am to 5pm, the hours became 8am to 8pm, so they ended that clinic.
I was moved into an urgent care position which was three days per week at 12 hours a day, where I was contracted for 40 hours a week, so that was a little iffy. Then there was talk of shutting down that clinic, so there was a lot of uncertainty all around. I don't think anyone really knew what was going on. I don't think they were lying to us, I think they didn't know themselves.
Can you speak to what your experience was like working as a locum NP during the height of the pandemic?
There was a lot of fear in the community, and there were a lot of people that had settled in that area for many generations who continued to have their family gatherings for different occasions that had some huge outbreaks. It was a small town and there were a number of people that died there. Many patients had to be shipped out because we really couldn't manage them if they were severe. We had no respiratory therapist. So we couldn't put people on ventilators.
Patients didn't understand a lot about it, I mean less than we did, and a lot of them would be demanding antibiotics, which were worthless. Many of them would refuse to get vaccines as well, and a lot would also not wear their masks properly and have it over their mouth and not their nose, which is the main place of transmission. That added to the stress because, many times, I've been in a small room with poor ventilation with a positive patient.
Some of my work was tribal, and tribal communities have a lot more control in Arizona. If you were positive you had to be isolated for I think it was 10 days and then you had to be retested. I saw a lot more mental health issues from isolation, from anxiety, from depression, from fear, and isolation, and the unknown. I was treating a lot more mental health issues, and sometimes just saying, you know, it's not just you, everybody's feeling it, even the health care providers. I'm not saying I wouldn't medicate someone who would benefit from it, but sometimes just talking about it with them that they weren't alone and feeling that way helped.
The information that we knew about Covid kept changing, and so what they were telling us to do and how we were treating things kept changing. It was very hard to keep up, and I think that led to some people becoming very distrustful, but nobody really knew how to help. And so in the height of it, everybody was getting their temperature taken. I kind of lost track, but I think I probably had been tested at work, maybe 15 times for Covid because of exposure.
Did anything about your job as a locum NP change during the height of the pandemic, such as fluctuations in job availability or pay rates?
For NPs from what I've seen and what I've experienced there really wasn't much of a change in pay levels. It was the staff nurses that really got the pay bumps, but a lot of them thought that was going to go on forever, but the way nurses are paid, it's not possible. They're paid on bed rate. You can't bill for nurses.
In terms of job availability, I was getting inundated with text messages and emails and phone calls from numerous agencies who I'd never worked with for locum jobs all over the place. I worked a lot that year, actually, more than I wanted to.
Did working during this time bring you a higher sense of fulfillment from your work?
Some but, you know, it was kind of an uphill battle because people had, and still do have some interesting beliefs related to the pandemic which I don't think is ever going to go away. People who really had no background were in positions where they were influencing the public who didn't understand what was real, or what was nonsense and political rhetoric rather than healthcare information.
I would say that the overall experience was more stressful than anything just because of the high risk of being infected. I wanted to be there and I wanted to help, but I also had some personal concerns. I think I just felt that, you know, they needed people and I had skills and the ability to help, so that's what I was going to do.
Do you have any advice or warnings for the public that you want to share from your Covid-19 experience?
Unfortunately, a lot of the feelings about the vaccines for Covid are now spilling over to chronic conditions that have been pretty well controlled. I'm old enough that I had the measles, mumps, rubella, and chickenpox because there were no vaccines for any of that at the time.
I'm afraid we're short-changing our children and that they're going to go through things that they don't need to because the parents won't follow through on vaccines because there's a lot of distrust now about vaccines.
Otherwise, I think that patients need to be very proactive in their health care, they need to do what they can to reduce their risk factors like quitting smoking, maintaining a healthy weight, and controlling blood pressure because all those risk factors will make them more susceptible, and I think we're going to see more things like Covid come down the road.
Now that the pandemic frenzy has calmed down, what's on the future horizon for you as a locum NP, or otherwise?
Well, this summer I'm supposed to be going on a contract with Barton, which I'm looking forward to. But I'm going to be 70 this year, so I'm cutting back a little bit on my work.
It's hard to keep in touch with my family because of the time and change in the distance, so I'm hoping to stay involved. I want to keep working, but I'm going to work less. I still feel that I have something to offer.
Thank you so much for taking the time to talk to us about your personal experience as a locum NP working through the Covid-19 pandemic, it has been extremely insightful for us, and we are truly grateful for your courageous efforts.
Thank you for having me!
Locums like Pam Sherwill-Navarro, FNP are in a unique position to travel to the healthcare institutions that need them most across the nation. Get more fulfillment out of your career by starting your locum journey today. Contact one of our skilled recruiters, or check out our open locum NP jobs now!