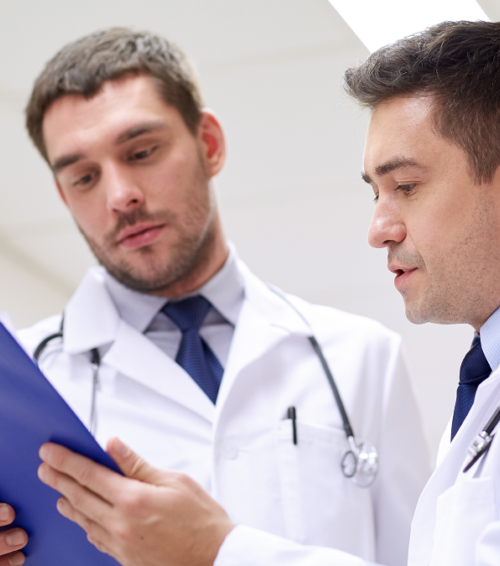 The role and responsibilities of nurse practitioners (NPs) in the United States has continued to grow and evolve over the last 25 years. However, some states still require NPs to consult with a collaborating physician to practice.
If you practice in a state that requires such an arrangement, selecting your collaborating physician is an extremely important decision. This relationship can have a direct effect on the success of your practice and on the health of your patients. Studies have shown positive correlations between a healthy collaborative relationship and patient outcomes. Yet, finding a collaborating physician is not always easy.
So, where to start?
Step 1: Know Your State Scope of Practice Laws
While currently 19 states and the District of Columbia allow NPs to practice without physician supervision or collaboration, some states still place varying restrictions on the ways in which NPs can treat their patients (See the NP Scope of Practice Wheel for more information on specific state laws). Once you know your state laws, you will better understand the scope and nature of your practice, and thus what type of collaborating physician would be your best fit.
Step 2: Understand the Qualities You Are Looking for in a Physician Collaborator
Begin by considering what kind of working relationship you want with your collaborating physician, as suggested by Barbara Phillips in an article for Nursetogether.com. Will you need to consult with your physician daily? Is there a particular expertise or specialty you are seeking? The Nurse Practitioner's Business Practice and Legal Guide suggests finding a collaborator who is "competent, has a similar philosophy of patient care, will be accessible when necessary, and will do what is needed for a reasonable price."
In some cases, you may be restricted in who you can choose to be your collaborator. Restrictions could come from societal factors such as the physician shortage, or from state restrictions on the number of NPs and PAs a physician can collaborate with. However, it is always a good idea to plan out your ideal working relationship. This will help you better understand your own wants, and will allow you to appropriately communicate your requirements to potential collaborating physicians; eliminating unrealistic expectations and misunderstandings.
Step 3: Begin Your Search for Candidates
Once you know what your ideal candidate looks like, it is time to start your search. There are a number of places to begin. Phillips suggests beginning with someone you have worked with in the past, as you can make a more informed decision based off of a previous working relationship and have greater success in bringing them on board.
In cases where a physician you have approached is unable to work with you, ask them if they have any suggestions for potential collaborators in the area. Also consider working with a resident at a nearby teaching facility. As Phillips points out, residents are often more open to working with an NP, and can use the "extra cash."
Step Four: Educate Your Potential Collaborator
Be sure to appropriately educate your candidate on the nature of the NP/physician collaborator relationship. Many physicians harbor some sort of misconceptions on what exactly their role would entail. Such misconceptions can include presumptions about malpractice liability, amount of time required, and fees associated with a collaborative relationship.
It is therefore important to clearly communicate your needs as an NP and your state's requirements. Understanding physicians' common hesitations will enable you to make a persuasive case about entering into a collaborative relationship.
Step Five: Choose Your Physician Collaborator
After meeting with candidates, review your notes and impressions of each. This is a person that you will potentially be working with for a very long time. "Your collaborating physician can be your best ally. But if the relationship is not based on mutual respect, there is little hope for success," (Advance Healthcare). Consequently, it is vital to make an informed decision when choosing your collaborating physician.
Have more tips on how to find the perfect collaborating physician? Please post them below or tweet us @bartonlocums!