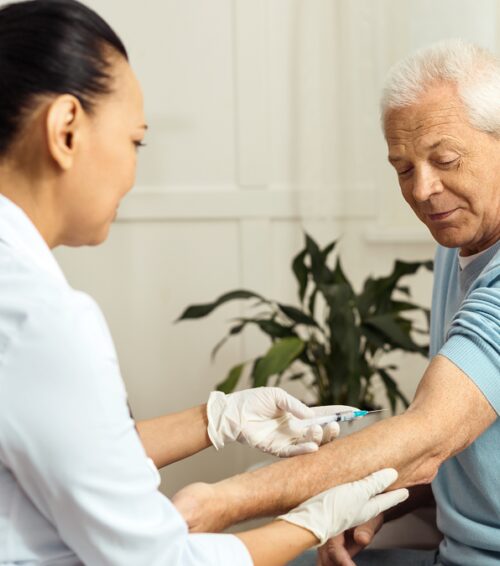 Editor's Note: Updated June 2019
Nurse practitioners (NP) are not limited to the hospital or the office. More and more NPs are exploring career options that take them into the patient's home, such as follow-up home visits, house calls, and Medicare assessments.
Follow-Up House Visits
One of the major aims of the Affordable Care Act is to keep patients out of the hospital. Last October, Medicare began penalizing hospitals that have a high rate of patients who are readmitted to the facility within 30 days for certain conditions.
Readmissions can often be prevented if patients attend follow-up appointments and receive appropriate disease management outside the hospital. However, some patients who are at risk for hospitalization find it difficult to visit providers in the office due to transportation limitations or their physical and mental ailments.
To make sure these patients receive the care they need, some hospitals have started sending physicians, nurse practitioners, an other providers to check on recently discharged patients. A 2012 article in the American Journal of Managed Care, found that patients who were enrolled in such a program reported greater satisfaction and were readmitted to the hospital less frequently than patients who did not receive in-home care.
House Calls
Scharmaine Lawson-Baker, DNP, FNP-BC, FAANP, is a family nurse practitioner who owns and operates a house call practice in New Orleans. Her practice provides traditional primary care services to Medicare patients in their home.
Patients receive all the services that are typically provided in an office visit, sans the time spent traveling and in the waiting room. Patient are also more comfortable in their own home and tend to loosen up and share more of their health habits and details that would normally not be disclosed in a traditional setting, Lawson-Baker said.
Lawson-Baker also teaches a course that prepares other NPs to open their own house call practice. Demand for her course has increased recently, as more NPs are deciding to pursue a house call career.
"Overall the main attraction for NPs is the autonomy in this role," she said. "The NP gets to make all the decisions and is really on the front lines of home health. An additional attraction is the little overhead it takes to start this type of practice."
Medicare Assessments
Here at Barton, we have placed many locum tenens nurse practitioners in positions where they perform in-home assessments for Medicare Advantage patients. The NPs perform 20 to 25 assessments per week, with each assessment taking approximately 60 minutes. During the assessment, the NP reviews the patient's medical history, performs routine tests, and attempts to recognize acute, chronic, and long-term healthcare issues. They fill out a form provided by the company with the results of the screening.
These positions are different from house calls, because the NPs are not actually treating patients or prescribing medications. Many semi-retired patients have taken Medicare assessment assignments as a way to supplement their income.
If you are an NP interested in any locum tenens home health NP position, register today!