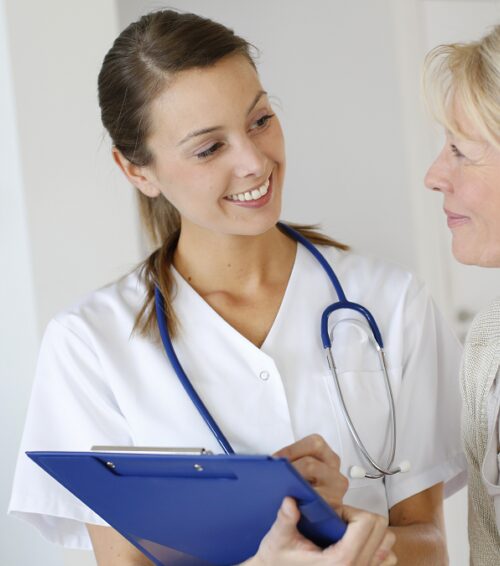 Two studies came out recently that speak to the growth of nurse practitioners' role in the healthcare industry.
The first appeared in the June 2 issue of the Health Affairs journal, which found that nearly half of survey respondents either preferred to have a nurse practitioner (NP) or a physician assistant (PA) as a primary care provider (22.8 percent) or had no preference (25.9 percent). When presented with a scenario in which patients could see a PA or NP sooner than a physician, most said they would rather see a nonphysician provider than wait for the doctor.
The survey also found that a high percentage of patients are aware of nonphysician providers, with 82.5 percent of respondents indicating that they know what a PA or NP is and 81.4 percent reporting that they had received care from one.
Another study in the Journal of the American Board of Family Medicine indicates that most family physicians (60 percent) routinely work with NPs, PAs, or certified midwifes. According to the study, younger physicians who work and live in rural areas are more likely to collaborate with nonphysician providers.
With the Affordable Care Act expected to put additional strain on the primary care workforce, it is encouraging to see patients and physicians embracing NPs as a vital part of the primary care workforce.
Unfortunately, there are still a number of barriers that restrict the services NPs can provide. Many states restrict NPs from practicing independently, prescribing certain medication, and serving as primary care providers. NPs have also been left out of key ACA initiatives, such as the Medicare Shared Savings Program, which limits the assignment of beneficiaries to those who receive primary care from a physician. That means independent practice NPs are unable to participate in Accountable Care Organizations.
The American Association of Nurse Practitioners (AANP) is actively working with legislators to remove legislative barriers. The association's website lists an ambitious legislative agenda for 2013, and just last April, Deborah Wachtel, the AANP's Vermont state representative, testified before Congress.
With newly insured patients expected to enter the system next year, it is safe to say NPs will have an even greater role in primary care in the coming years.
Want to learn more? Check out our
NP resource hub
!