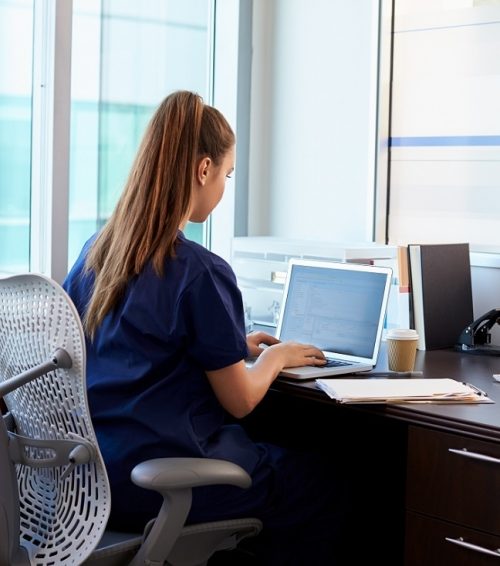 As fall approaches, now is the time to think about selecting a health insurance plan and a primary care physician if you haven't already. You may be the one doing the research and making the decision and/or perhaps you'll utilize the help of an insurance broker.
In a nutshell, when seeking a primary care doctor and associated healthcare facility, consider what the needs of you and your family are to see what would be the best fit for you.
Access
You may work a full-time 9-5 job or perhaps have a locum tenens job that requires traveling or includes a schedule that frequently changes. For your personal appointments, look for healthcare facilities that offer extended hours with early morning, late evening or weekend availability. Rather than going to an urgent care facility, facilities are offering these extended primary care hours to help increase access to providers.
A healthcare system that has locations in many various geographical areas may be best if you take on a variety of locum assignments around the country. Some facilities are even offering personalized care where a primary care team primarily engages with patients via mobile messaging and video visits, as well as the opportunity to schedule in-person appointments when the need arises.
Physician Selection
Browse through your healthcare insurance company's website to start your search for a primary care doctor. Seeking recommendations from friends, family, current physicians you may have and colleagues can be helpful.
One step further would be to set up a meet-and-greet appointment, if feasible, which allows you to get to know the healthcare practitioner a little better and have any questions you may have, answered. Take note of the services provided at the facility and get a feel for the logistics including how contacting your facility works.
For example, are you able to get an appointment in a reasonable amount of time? What resources are in place for you and your primary care physician and/or specialist to communicate effectively and efficiently? Will your primary care provider speak your native language, and if not, is a translation service provided? Do they offer you access to your medical records via a patient portal?
Examine the breadth of specialties offered by a healthcare facility as you look at your own medical needs. Lastly, you may not have any acute medical issues going on , but consider scheduling a new patient appointment to establish care as soon as possible, so that you're at least in the system.
Cost
To keep from paying unnecessary costs, it's recommended that – if you seek medical care – you should stay with who is in-network with your health insurance plan. To get the most updated information about the latter, it's helpful to call the health insurance company to confirm.
Besides examining insurance premium prices, network (in and out) benefits costs, and the deductible cost in respect to the coverage amount, is there any transparency provided to you about the actual cost of services? Find out about resources to help you figure out the pricing of tests including lab work and imaging.
Of note, sometimes free-standing labs or imaging centers are of lower cost compared to facilities associated with a hospital. Some healthcare facilities may offer traditional telemedicine appointments that may be a covered benefit under your health insurance plan. If you are a 1099 locum tenens provider and you don't have employer-based health insurance or you have a high-deductible insurance plan, sometimes the cost of a telemedicine visit can be more affordable. Lastly, remember to hold onto all your medical receipts for tax-keeping purposes.
Want to learn more about locum tenens with Barton Associates? Fill out the form and one of our representatives will reach out to you!