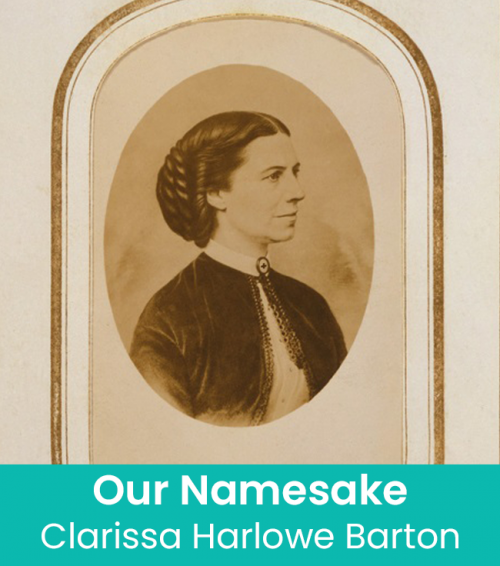 There are times in life when we take a deeper look at our roots to better understand the importance of our personal identity. In 2001, Barton Associates was established in a small office on the North Shore of Massachusetts. Our founders were inspired by the pioneering, humanitarian work of Clara Barton.
Born in 1821 in Oxford, MA, less than 15 miles from Barton Associates' Worcester office, Clara was known for her humanitarian work in a time when few women worked outside the home.
Now, two decades later and 10 nationwide offices strong, we take the time to reflect on our past and the role Clara Barton continues to play in our daily operations.
Our Namesake
Most well-known for her selfless acts and high quality healthcare provided to soldiers before and after the American Civil War, Clarissa Harlowe Barton, better known as Clara, was the pioneer nurse in the early 19th century who was lovingly referred to as "the angel on the battlefield".
But she didn't do it alone.
Clara found her true calling caring for wounded soldiers and families, on and off the battlefield. Today, Barton Associates' locum tenens providers also leave a crucial, long-lasting impact on the regions they visit, answering the call by providing comfort, care and disaster relief throughout the United States and its territories, 365 days a year.
In the spirit of Clara's good deeds, Barton Associates recruits and maintains a database of more than 270,000 skilled providers in a wide variety of specialties, so that we can quickly place them in locum tenens assignments at hospitals, practices and organizations nationwide, providing care to patients who would otherwise go unseen.