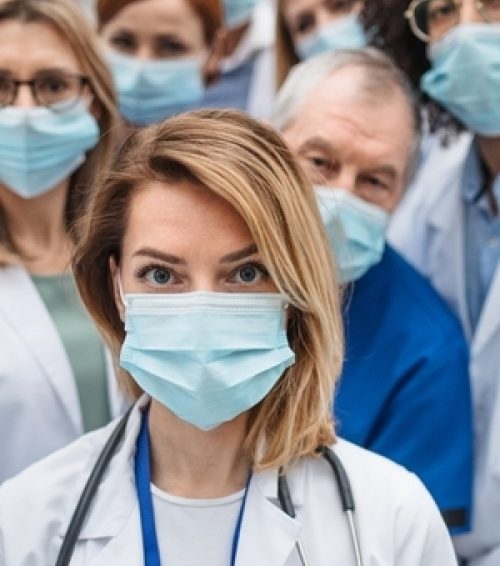 Locum Tenens has many benefits, including the ability to control one's own schedule, travel, experience new practice settings, and more. That said, work is still work, and there are certainly elements that are different from traditional, full time employment that may make it less appealing to some.
In our most recent independent study, we surveyed 1,733 providers, more than half of which had taken a locum tenens assignment before, to find out more about the providers behind this temporary work. Rather than focus on just the positives of locum tenens, we aimed to ask a wide variety of questions, including, "What is your least favorite part(s) of locum tenens work? Our respondents had the option to choose more than one answer. Read on to learn the most common answers they chose:
The Most Common Answer
When asked to indicate parts of the locum experience they enjoyed the least, credentialing and licensing requirements were most often selected as a pain point, as 49% identified frequent credentialing and licensing as a least favorite part of locum work. This was by far the most selected option.
This data point touches on a good point about locum work – in order to have the ability to travel and work in different areas, a significant amount of work is needed up front in order to get licensed and credentialed in each state and facility.
At Barton Associates, we know this is the reality. It's a large part of the reason we have extensive credentialing and licensing teams, whose job it is to get you all set up before your contracts even start. In fact, our providers and clients have said great things about our services in these areas. As one credentialing coordinator that we worked with in California says,
"Having worked with many locum credentialing teams, Barton is by far the most efficient and quick that we have ever worked with."
So while frequent licensing and credentialing can be a pain, working with a locum tenens agency like Barton Associates can ease some of the burden. We are in frequent contact with state boards, and our dedicated team members are experts on solutions like the IMLC and temporary licenses, which can be quite useful for providers doing locum work.
Other Results

Here are the full results for our survey question, "What is your least favorite part of locum tenens work?":
On Lack of Benefits
To 39% of providers, a lack of benefits is a downside of locum tenens work. It's true – locum tenens providers work as 10-99 employees, meaning that they must look to alternative ways to receive the same benefits as permanent providers.
When we looked into this data more, we found some interesting new information. The more experienced providers were, the less likely they were to see lack of benefits as a concern, as only 31% of providers with over 30 years of experience mention this, compared to 53% of providers with less than 5 years of practice.
Based on this, we are led to believe that providers earlier in their career are more concerned about receiving benefits – could this be because they're not as familiar with their options for alternate pay packages? Or even because they are more likely to compare their situation to peers who are in permanent positions?
On Insecurity About Different Experiences
25% of respondents said that insecurity about different experiences was among their least favorite parts of Locum Tenens work compared to permanent employment. Again, when we looked at this statistic based on level of experience, we see that the concern of insecurity decreases with time in practice. It may be safe to assume that people get more comfortable with the locum lifestyle the more experience they have!
On Travel
Lastly, while some see travel as a perk of locum tenens work, some also see it as a pain. To 16% of our respondents, frequent traveling is one of their least favorite parts.
While we can't pack your suitcases or go through airport security for you, Barton Associates' can take some stress out of traveling! With our dedicated travel team, hotel rooms, flights, rental cars, even pet accommodations are booked for you, most often at no cost to you. Read more about how good locum agencies handle travel here.
There you have it – the least favorite parts of locum tenens work, from 943 providers who have taken at least one assignment. Interested in seeing what they said their favorite parts were? Download our whitepaper today!
Check out more of the Survey Data in our 2020 State of The Locum Market Whitepaper!
Want to learn more about locum tenens with Barton Associates? Fill out the form and one of our representatives will reach out to you!