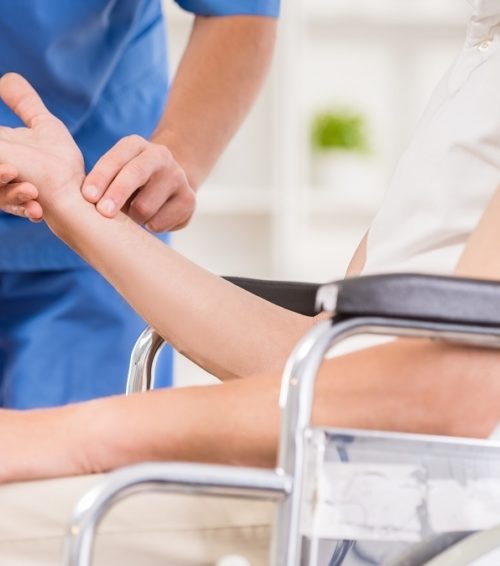 As the ongoing physician shortage and increased demand for specialized care bear down on the nation's medical sector, physician assistants (PAs) have had to step up.
The Association of American Medical Colleges (AAMC) has predicted that the healthcare system will have up to 130,000 unfilled physician and specialist positions within the next 10 years. The problem has been getting worse as time goes on, with states already finding themselves incapable of adequately staffing their hospitals and primary-care facilities.
For this reason and many more, hospitals and other healthcare facilities have had to get creative with their approaches to workforce management and planning. One of the more interesting trends to bloom from this challenge is the expansion of PA responsibilities and use.
Stepping Up
The Baltimore Sun reports that more hospitals and primary-care facilities have starting leveraging robust PA strategies in order to boost both patient care and operational efficiency.
PAs and other advanced-practice clinicians have expanded their roles in many ways. Henry Michtalik, MD, MPH, MHS, of the Johns Hopkins University School of Medicine, calls it "working to the top of their licenses," which means they're doing all the tasks they're legally allowed to perform, not just the ones initially assigned to them. This move toward giving PAs more autonomy is actually a years-old trend that gathered steam as millions of previously uninsured Americans gained health insurance under the Affordable Care Act, and it isn't likely to abate even if the landmark U.S. healthcare law is significantly altered or replaced.
"We're still working on finding that right balance, an ideal model that works for patients, physicians, and institutions," Dr. Michtalik continues.
This is a worthy pursuit, as the benefits of a strong PA program can include fewer workforce shortages and stronger spend efficiency. Late last month, researchers at George Washington University found that NPs and PAs provide the same quality of care as physicians, which should alleviate any concerns from patients, families, or staff. And indeed, in rural areas, PAs often run the show. Sean Conroy, PA-C, explains:
"Regardless of where your doctor is when a heart attack or stroke hits the door, you are in charge. Code blue? That is your code, and you might just save a life."
The Financial Angle
Health System Management reported on research that found increased use of PAs translated to lower healthcare costs. The study, which was published by the Journal of Clinical Outcomes Management, looked at outcomes of nearly 17,000 patients.
"We believe this is the first study of its kind to directly compare outcomes and costs between different staffing models using hospitalist PAs and hospitalist physicians," Dr. Michtalik, the study's lead author, explains. "It shows that the expanded use of well-trained PAs within a formal PA-physician collaboration agreement can provide similar outcomes with lower costs, potentially allowing hospitalists to provide additional or different services."
Workforce management strategies have been among the most stressful components of healthcare in the past few years, but more advanced PA and locum tenens programs have helped hospitals, private practices, and other facilities overcome the challenges involved. Should these trends continue, the cost of care could continue to drop while outcomes improve.
Do you know what exactly can a PA do? Check out our infographic to find out, then contact us for help finding the perfect new addition to your care team.