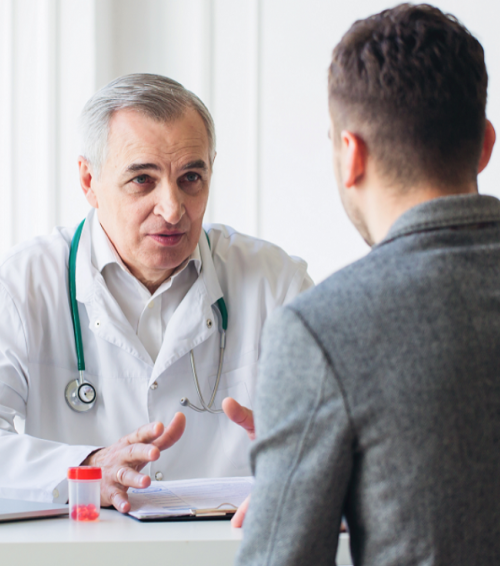 There are many controversial areas of healthcare. Vaccines, Zika, comprehensive DNA testing, alternative medicine — the list goes on. Because you're a medical professional, your patients (and even your family and friends) will look to you for advice and guidance. How should they make sense of the information on the news? Do they really need to vaccinate their children, or avoid vacationing in spots with current CDC travel notices?
In a recent article for Vox, senior health correspondent Julia Belluz confessed that she's nearly lost friends over such arguments. "I quickly learned that alternative medicine, for many, is more a religion than a science. 'Enlightening' people about the lack of evidence can actually be deeply offensive," she wrote.
It's a fine line to walk. How can you educate people without offending them, or take a stand on healthcare topics without alienating patients, friends, and family?
Use Science and Research
It's your job as a caregiver to align yourself with the latest research and stand behind it. When someone approaches you with misinformation, don't say "well, maybe" or shrug it off.
Many people don't know where to look for this research, so when you're able, share it with them. As one example, the Australian Government National Health and Medical Research Council reviewed homeopathy exhaustively and found that these treatments do not work. The study's authors encouraged people to stop wasting time, money, and energy on them. But if this info never reaches patients, how will they know?
It's important that you explain what you know and why the research supports it. It's not helpful to give in to people who are not informed. Ground your opinions in scientific fact as best you can.
Ask Questions and Try to Understand
As Belluz noted, many patients see alternative medicine as more of a religion than a science. For them, it's not about evidence. It's about faith.
Work to understand why they believe what they believe. Have people they care about seen success with certain treatments? Are they simply scared that some diseases have no cure?
People respond best when they feel you are listening to them, and learning more about their motivations is the best way to help them come around to your proposed treatment plan. This understanding will also help you to develop a trusting relationship, which is vital to providing quality care.
Explain Things in Layman's Terms
When your patients, friends, or family look to you for advice and insights on health and science, they want answers they'll understand. They don't want to be overloaded with jargon that further confuses them.
We often assume that others know as much about our field as we do, but the majority of people don't know much about medicine. In addition, health literacy — or the ability to process and understand medical information and services — is a problem for some patients. As Dignity Health explains:
"According to the 2003 National Assessment of Adult Literacy, 36 percent of American adults had only basic health literacy or lower. Patients like these are less likely to understand information and act on medication instructions and appointment schedules. They are also more likely to have ongoing illnesses, visit the hospital, and go to the emergency room. This group tends to include the elderly, patients who speak languages other than English, patients who did not attend or complete high school, and adults living below the poverty line."
Try your best to discuss difficult concepts, research, and ideas in accessible and clear language. Imagine that you're explaining them to a 10-year-old, not another physician, NP, or PA. If this is difficult, consider passing on articles from news sources such as Vox Health Care, Slate Health and Science, and NPR.
Know When You Can't Win
When people have misinformed views, it's often because they are getting information from the wrong sources. Belluz points out that Dr. Oz and The Food Babe are two examples of "quacks" that have a lot of believers.
It's difficult to convert everyone, and even Belluz, a seasoned healthcare journalist, has not found a solution. Sometimes, you won't be able to win. When it comes to patients, though, make sure you're building as strong a relationship as you possibly can. People are more likely to ask for explanations and advice when they trust you, so work to establish a bond that reduces miscommunication.
Have you encountered patients, friends, or family members with misinformed views about health and medicine? How did you handle the situation? Tweet us
@bartonlocums
.