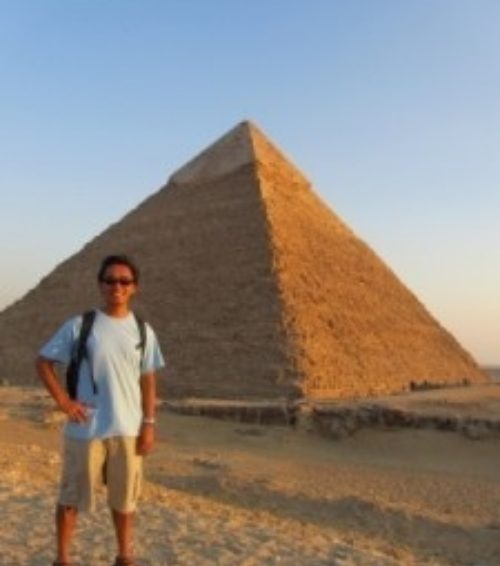 Looking back, it's funny how little I knew about locum tenens while in residency training. I had no idea they even existed until a few months before I graduated, when I got a little postcard in the mail about locum tenens opportunities. It's interesting that most people, including other doctors, don't know much about locum tenens. When people ask me what I do I say, "It's basically temp work for doctors. If a clinic or hospital is in need of a doctor to fill in for a while, I come and help out." I thought it would be a good way to test out particular jobs and see if I like them. At the time, I also wasn't sure whether I wanted to do clinic, hospital, or a traditional job with both duties so I felt locums could help me find out.
Well, after a few jobs, I learned what type of medical work I prefer and I've also learned what type of group practices I like working in. Along the way, though, I found there were quite a few things I liked about doing locums work itself and eight years later, I'm still doing locums work!
Let me elaborate a bit …
What I love most about being a doctor is taking care of patients, getting to know them, figuring out what's wrong with them, and getting them better. I never was interested in the administrative and political part of the job and as a locum I do not have those responsibilities — which is great. Granted, it's important for a clinic or hospital to run smoothly, but I don't want that to be a significant portion of my job description (for now). Locum tenens jobs provide me the opportunity to do what I love most about being a doctor. As a permanent physician, the administrative responsibilities are unavoidable.
Usually when I start a job as a locum, I am surprised to find out how thankful people are that I have come to work there, both patients and medical staff. The hospital or clinic often gets locums because they cannot hire a permanent physician right away or they need temporary coverage while the permanent doctor is away. Often, the place has been understaffed for some time before you get there. It's really nice that people appreciate you being there and that you are needed immensely. The job you do is important and means something to that community.
Doing locums work is a challenge, as you have to adapt to a new environment. New doctors, new ancillary staff, new systems … it's a challenge I relish. It prevents you from getting complacent and I feel it keeps you sharp and on your game. Different locales also have different patient populations, which mixes up the type of medicine you practice and the type of disease entities you see. The Alaskan Indian population I took care of is quite different from the affluent patient population I saw in a suburb of Denver. The medical work I did in New Zealand is quite a bit different from work in the States. It's all a challenge that adds to the enjoyment of the job.
With locums work, of course, you travel. This has its pros and cons, but I like it. It allows me to see more of the country while I work. It's like taking a vacation while still working in my mind. My locums work has taken me to places like the beautiful Northwest of the U.S., the Hawaiian Islands, and the great outdoors of Alaska. Because of the temporary nature of locum jobs, it affords me the opportunity to take long breaks in between jobs to travel. I have taken many months at a time off to go to such places as India, Southeast Asia, and most recently Egypt. Plus, I always take Christmas and New Year's off to spend time with family because I get to choose when I work or don't work as a locum. In a sense, you are your own boss and you get to choose when you work.
Finding and setting up a locums job in a location you want can be difficult and a hassle. That's where having a good locum tenens company is important. What can be difficult and a hassle become effortless when you have a company like Barton Associates working for you. They take care of the nitty-gritty stuff and make your life easier. It's nice when the malpractice, flights, credentialing, car rental, housing is all taken care of by them. This, for me, is another reason I like being a locum tenens physician.
So what started out as being a search for the perfect job in the medical field has become the job that's perfect for me. Someday I figure I'll get that "real" job as a permanent physician somewhere, but in the mean time, I'll enjoy all of the perks of locum life!
Yasu F., M.D.
Locum Tenens Physician
Oklahoma
Are you ready to begin your own locum tenens journey? Let us know, and a Barton representative will contact you shortly.