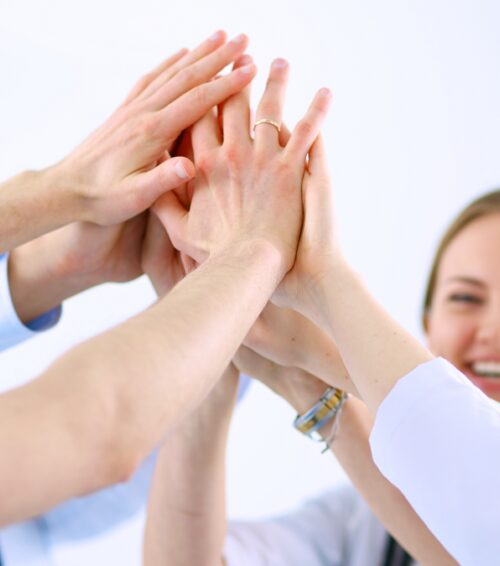 Unfortunately, a lot of the conversations in the media portray the relationship between physicians and nurse practitioners as adversarial, especially when it comes to expanding NP scope of practice laws. It's a shame because we at Barton Associates know a lot of NPs and physicians work together every day and have great working relationships.
We asked some physicians if they would be willing to contribute a statement, thanking NPs for their hard work and dedication and wishing them a happy NP Week. We received several responses proving that physicians and NPs are partners in healthcare, not rivals. Here are some of the responses we received.
Kevin Pho, MD
As a primary care physician, nurse practitioners are an essential part of our health care team. In contrast to the negativity that surrounds the nurse practitioner-physician scope of practice debate on the national level, the collegial and fruitful partnership within our clinic is essential to the goal delivering outstanding patient care. Thank you to all the nurse practitioners, both in our clinic and nationwide, for everything that you do."
Shareen Ismail, MD
"As a recent graduate of a fellowship program, I only have just begun to have the pleasure of both working with and teaching nurse practitioners. I must confess I was pleasantly surprised by the level of knowledge, clinical acumen and compassion as well as dedication to patient care I have directly observed in every nurse practitioner I have had the honor to work with. I find them to be an incredible asset to our pediatric emergency department, our small patients, and their families. I regard them as true colleagues and friends in every way. I can only hope more and more clinical settings are encouraged to bring them on as full time staff."
Gilbert Kloster, MD
"I have worked with several nurse practitioners throughout my career. Universally, they have been very good with patients and thorough with their examinations."
Kenny Lin, MD, MPH
"I've worked with many family nurse practitioners throughout my career who have been essential partners in providing high-quality primary care. On behalf of my physician colleagues and patients, thank you!"
Steve R. Eckstat D.O., FABFP
"Nurse practitioners are an important part of our clinic system. They work side by side with our physicians and are trusted and respected for the work they do. The patients love them and are comfortable in the knowledge that if there is ever a question or concern, consultation with one or our physicians is readily at hand. Honestly, we call upon them for their special expertise as often as they consult with us. We have employed nurse practitioners in all aspects of our clinic system including family practice, walk-in, shared visits for chronic disease and patient education as well as in our "Quick Clinics" located in local grocery stores. Our experience with nurse practitioners over the past twenty years has been superb and we consider them an integral part of our healthcare team."
Frank Bender, MD
"Nurse practitioners rock!"
Mariam Orji, MD
"Happy nurse practitioner week to all the special nurse practitioners out there, helping make a difference in patients' lives. Thanks for your dedication and love of the profession."
How have you thanked NPs today? Tweet us
@bartonlocums
!