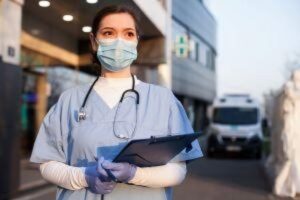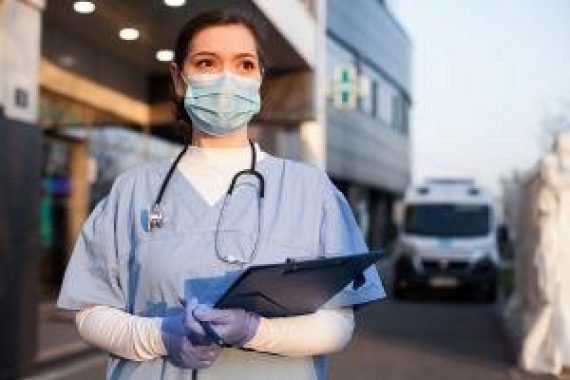 In our last article, we broke down just some of the many advantages of working in locum hospitalist positions as opposed to traditional employment. Locum providers reap the benefits of not only extending their professional and life experiences as they travel on a flexible schedule, but they do so while simultaneously earning income at a higher salary than a permanent hospitalist. Moreover, locum hospitalists enjoy the ability to take their pick from a consistently overflowing pool of opportunities, which strictly focus on patient care instead of workplace politics.
These advantages and more have convinced increasing numbers of physicians to make the switch away from permanent employment in favor of locum hospitalist work. But regardless of what sparks your interest in locums, it's also important to consider the cons of the locum lifestyle before officially making the transition.
The Cons of Locum Tenens Hospitalist Work
Working as a Lone Wolf
During the onset of your contact with a new locum agency, one of the first questions that any experienced recruiter will ask you is what your family situation looks like; whether you have a spouse, children, if you have pets, and where your home base is. The reason your recruiter may ask about your home life isn't simply to get to know you better, it's because the travel most often required for locum work can be tough on providers who have put down strong roots.
It can be difficult leaving family, friends, and community to travel hundreds of miles away for multiple months at a time. For this reason, many providers choose to stick with a permanent, Monday through Friday gig in their area, and only pick up part time or sporadic locum work when it's available locally. But for those who are interested in traveling and diving into locums full-time, it is important to realistically self-evaluate your willingness to temporarily say goodbye to your loved ones.
Oftentimes, to mitigate some of the loneliness that comes with traveling for work, locum hospitalists opt to bring along their partner/spouse and/or pets, the cost of which (depending on the agency and client budget), may or may not be covered as a part of your travel expenses. While the option to bring along company isn't always in the cards, it is always a possibility to negotiate for shorter-term assignment lengths. After all, sometimes absence makes the heart grow fonder.
Filing Taxes Quarterly
Becoming a locum hospitalist means complete independence, and along with the benefits of being a free agent, also comes with learning the ins-and-outs of the tax laws as they pertain to 1099 contactors. One of the few drawback of any 1099 contactor is the need to file taxes multiple times per year.
Permanent, W-2 work, offers the convenience of having your federal and state taxes withheld from your paychecks throughout the year, sparing you the need to track what you owe throughout the year. Locum hospitalists are considered self-employed and thus are 1099 independent contractors. As such, locum providers are responsible for keeping track of all necessary documentation pertaining to their income, including their deductions which can be sizable, throughout the year. And, these taxes need to be files quarterly, not once a year in April.
Though the bright side of taxes for 1099 contractors is that there are innumerable work-related expenses you can deduct — travel, lodging, education, medical insurance etc. — deciphering the tax code to ensure you are saving every penny can still be demanding for even the most organized record-keeper. That being said, it's always a good idea to be proactive in learning which expenses are deductible, and what documentation you need to save by working with a tax professional or CPA who can advise you through your unique situation. Barton Associates hosts a yearly Tax Webinar free to all locum tenens providers to alleviate any concerns.
Too Many Insurance Options
Selecting health insurance is complicated for 1099 and permanent employees. Reviewing deductibles, co-pays, co-insurance, out-of-pocket maximums and then navigating in-network, out-of-network, and what preexisting conditions are covered and not is a headache everyone can relate to. For independent contractors, there tend to be more healthcare plan options which can lead to more difficult choices when selecting coverage.
For many hospitalists on the fence about locum work, one of the biggest appeals to choosing traditional employment is the access to a pre-selected set of health insurance plans that are provided; and employers certainly utilize the most attractive plans to entice providers into going perm. Locum providers on the other hand, are responsible for finding and paying for their own insurance plans (remember, this is tax deductible in some cases), which, to some, can seem daunting. Unlike 20 years ago, there are resources available online to help 1099 contactors find affordable health insurance options.
Finally, some permanent providers find themselves feeling stuck with the same choices year after year, which may no longer work for their ever-changing circumstances. Locum hospitalists have the freedom to choose the best possible fit for them from unlimited health, life, dental, vision, and disability insurance options, and to make changes year-to-year. The health insurance market for contract workers is brimming with a variety of affordable plans, possibly too many options. As a new locum, Barton suggests doing your research by joining locum groups (LinkedIn, Facebook, etc) to learn how your peers navigate selecting their insurance plans.
Expecting the Unexpected
In spite of the fact that, as discussed above, the demand for locum tenens hospitalists has never been higher, it is still pertinent to keep in mind that the nature of every locum contract is temporary. Locum hospitalists go where they are needed, and needs are subject to change. The truth of the matter is, you may not always have another assignment consecutively and conveniently arranged to roll straight into after another ends. To counteract this, communication with your recruiter is vital. If you are a locum looking to have back-to-back assignments, let your recruiter know that you're looking to roll of one contact to the next. Knowing this helps to set up future assignments.
Though an uncommon circumstance, it is not unheard of for a locum assignment to come to an unexpected end on short notice. Temporary employers generally maintain the right to change or cancel locum contracts for a variety of reasons ranging from credentialing issues to newfound permanent coverage to fill the need. Conversely, locums will get sick, injured, or have a life circumstance that they need to cancel an assignment. In these cases, if your willing, your recruiter may have an immediate-need unexpected assignment for you.
It's always smart to expect the unexpected while on an assignment, but the chief reason that you may find yourself with employment gaps will likely be the specificity of your own preferences pertaining to your job search. Granted, having a constant set of eyes on the locum market increases the chances that one day your recruiter will call to pitch you your dream job. However, the bottom line is that as a locum hospitalist, abundant workflow is directly correlated with your flexibility and openness to travel and work in varied practice settings.
Doing Your Locum Homework
Researching and objectively digging into both the positive and negative aspects of locums ensures that you will not be blindsided if and when you do decide to make the leap, leading to a better overall experience. And, we suggest you do extensive research online, talk with peers, and even talk to your Barton recruiter to learn about working as a locum tenens hospitalist.
You're now on your way to deciding if locum tenens is right for you. If you have more specific questions about becoming a locum hospitalist and if it is the right path for you, sign up to speak with a Barton Associates recruiter to see how locum work can fit into your unique situation!
If you're ready to get started as a locum hospitalist, check out our open hospitalist listings now!