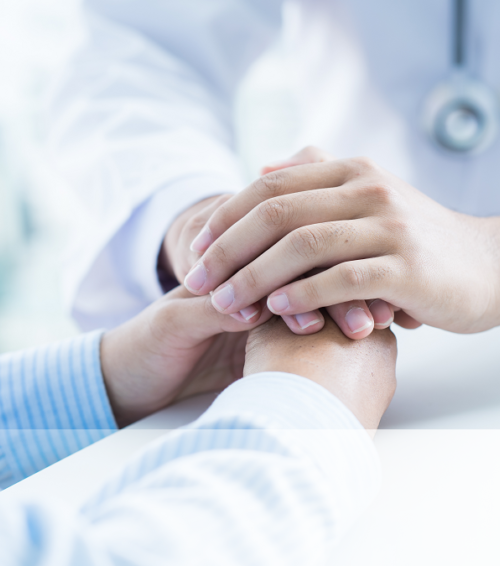 Addiction Treatment Week is April 23–29. At Barton Associates, we want to thank the American Society of Addiction Medicine (ASAM) for sponsoring this important initiative to spread awareness about the disease and its treatments, take action toward patient recovery, and encourage more providers to pursue the addiction medicine specialty.
This year, we also want to shed some light on the facts and figures that shocked us most. More importantly, we hope to share resources that help you better equip your facility to manage unbalanced supply and demand, close the treatment gap, and hire dedicated physicians and advanced-practice clinicians who are eager to do their part.
Facing the Facts
America's addiction epidemic manifests in a variety of consequences for patients, providers, and organizations alike. It's time to face the facts: Addiction treatment is failing to meet today's nationwide demand. According to the ASAM, there are 20.5 million addiction sufferers in the U.S. — including approximately 2.3 million people who were addicted to opioids in 2015 and 15.1 million adults who have been diagnosed with alcohol use disorder (AUD).
Unfortunately, these ramifications are more than numbers. They're real patients with families and friends who value their health and their lives. The fact is, most of the epidemic's consequences are preventable — and they are numerous. The year 2015 saw approximately 88,800 alcohol-related deaths, and a total of about 183,000 people died from prescription opioid-related overdose between the years of 1999 and 2015.
Surely, there's something missing here. Considering a projected shortfall of up to 100,000+ doctors by 2030, our strained healthcare system is underprepared to meet the needs of patients across the nation. This has resulted in an unmistakable treatment gap, which left 90 percent of addiction sufferers untreated in 2015.
As your facility struggles to manage common vacancies and staffing shortages, how can you prioritize your role in closing the treatment gap?
Working Toward a Solution
For hospitals, practices, and companies struggling to keep up, there's a potential solution in locum tenens staffing. Locums everywhere are seeking opportunities to help suffering patients and their families across the country. Now, it's time to include them on your team — and who you decide to hire is completely up to you and the needs of your organization.
Whether you decide to bring on physicians or advanced-practice clinicians such as a nurse practitioners and PAs, your facility has a lot to gain. Primary care nurse practitioners generate an average yearly revenue of $347,760 while PAs generate $80,813. And thanks to the Comprehensive Addiction and Recovery Act (CARA), a growing number of these providers are gaining authority to prescribe medications that limit and even eliminate dependence on opioid-based pain medications.
The question is: How can your facility start providing urgently needed care as soon as possible?
Finding the Right Providers — Quickly
The Barton Associates team is available to provide the resources and guidance you need to navigate America's addiction epidemic, starting with finding you the best locums for your open jobs. We're equipped with the talent pool: Barton matches addiction medicine physicians, nurse practitioners, and PAs with facilities in need of coverage across the country.
Because your patients are in need of care now, we'll work with you to ensure the complex processes of licensing, credentialing, and travel are handled in a timely manner. In these efforts, the Barton team can often have a provider at your door, ready to work, in as little as 24 hours.
It's time to close the treatment gap — so let's do it together. We look forward to working with you.