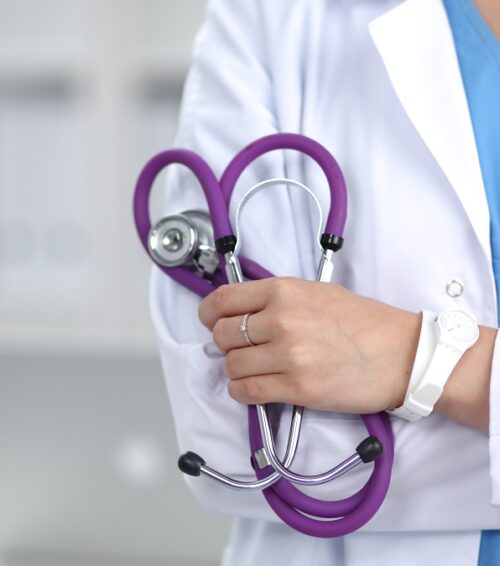 It was mid-October 2010, and I was in my final year of nursing school. I distinctly remember arriving to class and my professor looked like she was about to burst with excitement. "Did you all see the Institution of Medicine's report?" she said, grinning widely.
I thought, "No, I was studying last night for this huge critical care exam I'm about to take." A few students murmured to each other while my professor passed out copies of the report brief. As I skimmed through the pages, I began to understand the gravity of what I was holding. This paper was the beginning of something huge for my profession.
In 2008, the Institute of Medicine (IOM) and the Robert Wood Johnson Foundation (RWJF) launched a two-year project to assess the largest healthcare profession: nursing. Their investigation led to the 2010 publication of a landmark report titled "The Future of Nursing: Leading Change, Advancing Health." Within this paper, the IOM and RWJF created an action-oriented blueprint for the future of my profession, including three powerful messages:
Nurses should practice to the full extent of their education.
Nurses should achieve higher levels of education through an improved education system that promotes seamless academic progression.
Nurses should be full partners with physicians in redesigning healthcare in the United States.
Shortly after this publication, the RWJF teamed up with the American Association of Retired Persons (AARP) to create the Campaign for Action. This initiative aimed to mobilize state coalitions to implement the IOM's recommendations. Their success has been remarkable: Today the Campaign includes 51 state Action Coalitions composed of diverse groups of healthcare providers, consumer advocates, policy makers, and business, academic, and philanthropic leaders.
Just recently, in December 2015, the IOM and RWJF reconvened to evaluate the progress made since the original publication of "The Future of Nursing." They held a public webinar, and they published a second report titled "Assessing Progress on the IOM Report The Future of Nursing." This paper highlights the original key messages, evaluates the progress of the Campaign for Action, and provides recommendations for continued success.
Removing Barriers to Practice
In the original report, the IOM recommended that nurses be able to practice to the full extent of their education. Specifically, states should remove arcane laws that create scope-of-practice barriers for nurse practitioners. In 2010, only 13 states met criteria for full practice authority, meaning that nurse practitioners could assess, diagnose, and treat patients without physician oversight. (See the AANP's interactive U.S. map for more information.)
Since then, eight more states have changed their laws to award nurse practitioners full practice and prescriptive authority: Connecticut, Maryland, Minnesota, Nebraska, Nevada, North Dakota, Rhode Island, and Vermont. In 2012, at the federal level, the Centers for Medicare & Medicaid Services broadened the definition of "medical staff" to include nurse practitioners.
Unfortunately, existing state laws can still prohibit nurse practitioners from gaining hospital privileges, according to the 2015 IOM report. As a result, the Federal Trade Commission joined the fight by writing letters, comments, and testimony and publishing its study criticizing proposals that limit nurse practitioners from providing care. This report, coupled with mounting scientific evidence demonstrating the quality of care provided by nurse practitioners — such as that described in the AANP's "Quality of Nurse Practitioner Practice" report — has led to the beginnings of a culture shift.
To continue this momentum, the IOM and RWJF recommend that the Campaign for Action broaden its coalition to include more diverse stakeholders. They encourage the Campaign to build on its successes and work with other health profession groups and policy makers to continue removing scope-of-practice barriers.
Achieving Higher Levels of Education
If nurses and nurse practitioners are to meet the increasingly complex demands of modern medicine while functioning as leaders, they need to enter the workforce with more education. The 2010 report recommended a transformation of the nursing education system to promote seamless progression from one level to the next. Specifically, the IOM recommended that by 2020, 80 percent of nurses should have a bachelor's degree and the number of doctorally prepared nurses should double.
Over the last five years, both enrollment in baccalaureate programs and the number of new four-year nursing programs has increased, according to the 2015 IOM report. On the other hand, many employers do not require nurses to have a bachelor's degree, despite evidence from RWJF demonstrating improved patient outcomes when nurses have higher education. Since 2010, enrollment in Doctor of Nursing Practice (DNP) programs has doubled from 7,034 students to 18,352 students, and enrollment in Doctor of Philosophy programs has also increased by nearly 15 percent.
Lack of scholarship money and federal funding, coupled with a nurse faculty shortage, has created a major barrier for students interested in advancing their education. To address these barriers, the IOM and RWJF recommend that employers should be incentivized to promote the higher education of their nurses and that nurses should pursue doctorate degrees early in their careers. Nurse educators should continue to develop programs that allow for the seamless progression from associate's to bachelor's to master's to doctorate degrees and encourage their students to seek higher education without delay.
Promoting Collaboration
In 2010, the IOM and RWJF stated that nurses should be full partners with physicians in redesigning the healthcare system in the United States. They acknowledged that no single healthcare profession can lead this redesign alone. Rather, true collaboration requires all members of the team to work together and respect each other's unique contributions.
The 2015 IOM report includes a survey conducted in 2011 that found nurses only account for 6 percent of board memberships at major hospitals, compared with 20 percent for physicians. By 2014, the percentage of physicians on hospital boards stayed the same, while the percentage of nurses decreased. Because of nurses' unique expertise in healthcare systems, care delivery processes, and patient safety, this underrepresentation of nursing leadership is truly unfortunate.
The Josiah Macy Jr. Foundation and the Interprofessional Education Collaborative joined forces with the IOM and RWJF to address this problem. To further promote collaboration, these organizations recommend that the Campaign for Action engages health policy makers, business reports, journalists, and bloggers to disseminate the importance of nursing leadership and representation. The IOM believes that gaining support from a more diverse audience can help galvanize support for nursing leadership at the grassroots level.
As nurses, we are part of a 3.5-million-strong group of healthcare professionals that are capable of improving modern healthcare. To learn more about the progress made on "The Future of Nursing," download the complete report for free on the IOM website. To get involved in the Campaign for Action, please visit its website and join your state's coalition.
What's next for the NP profession? Check out our Scope of Practice Wheel!