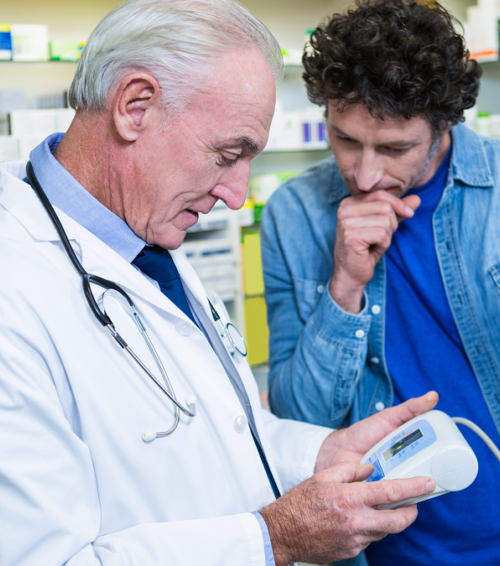 The primary care shortage has made it increasingly difficult for patients to find a primary care provider or even to get an appointment. Retail clinics add a quick and convenient marketplace choice for healthcare consumers who need treatment of minor ailments. Known for offering basic primary care options to walk-in patients, retail clinics significantly reduce wait times normally seen at a doctor's office.
As the marketplace noticed a growing number of patients whose needs were not being met by the traditional healthcare system, retailers began to enter the field. Mark Grube, managing director of Kaufman Hall, an Illinois consulting firm, said, "retailers have left [healthcare] alone for decades, but now they see opportunity because traditional providers have not always been responsive to the changing needs of consumers, which creates opportunities for others to step in."
CVS and other retailers seek to offer consumers more options, such as night and weekend appointments when traditional healthcare offices are closed. For example, 50 percent of patients at CVS MinuteClinics are seen on weekends or in the evening. A patient with a sore throat no longer has to make an appointment and wait a number of days to see a doctor in order to receive a prescription. She can simply run down to a local CVS or Wholefoods retail clinic and be diagnosed within minutes.
Along with major retailers such as CVS, Rite Aid, and Walmart, some supermarkets are also throwing their hat into the game. Stop & Shop has started sending nutritionists to stores as well as training its pharmacists to "help people with diabetes take their medications correctly and eat healthier diets."
"We're in a unique position," says Brad Dayton, VP of pharmacy for Ahold USA, the parent company of Stop & Shop. "Our stores are food stores, plus we have the health and wellness capability. We're able to combine that."
The retail clinic trend is forcing larger and more traditional healthcare facilities to respond. Normand E. Deschene, chief executive of Wellforce, the parent company of Tufts Medical Center and Lowell General Hospital, states, "this represents a huge paradigm shift in healthcare. The systems that are going to succeed are those that are going to embrace it because this is what the consumers want." He continues, "most industries follow what their consumers want. Health care should be no different."
Healthcare facilities have reacted to this change in the healthcare marketplace by trying to keep pace with these new clinics; staying open later, taking online appointments for emergency room visits, increasing the use of telemedicine, or even by building walk-in clinics on site.
It is estimated that by 2016, 2,800 retail clinics will be operating in the United States, decreasing medical expenditures by approximately $800 million every year. The healthcare marketplace is in a dynamic state of growth, and with the introduction of non-traditional healthcare delivery options it will be interesting to see where the future takes us.
What are your thoughts on retail clinics? Tweet us
@bartonlocums
!