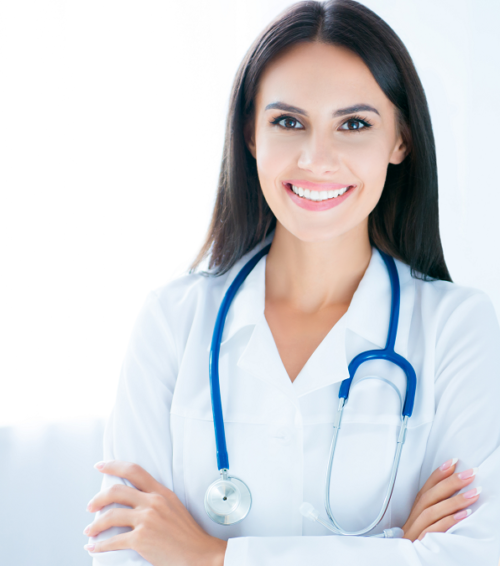 For nurses more than anyone, the healthcare industry's complexity means near-infinite opportunities for career mobility, including the option of staying an RN or choosing to become a nurse practitioner. While the lines between the titles that define roles may sometimes seem thin, those letters on your name badge can sometimes make all the difference regarding duties, compensation, and overall satisfaction.
Often, the journey to an advanced degree begins with a single question: Why? No matter your current level, moving up is a serious commitment, requiring big investments of time, effort, and money. That isn't to say a move isn't worth it, but it's important that you know what to expect.
Registered Nurse to Nurse Practitioner: The Requirements
Of all the potential advancements on the nursing career track, the leap from RN to NP is perhaps the biggest. While the LPN-to-RN path may require extra responsibilities and open doors to management positions and other opportunities, taking the next step often means assuming a role closer to that of a physician.
It's a big change. Some RNs may feel excited about the added responsibility and autonomy, while others may shy away from the thought of relinquishing tasks they love performing in their current roles. Neither opinion is wrong, of course. It's all about what you want to do with your career, and how much you're willing to put in to get there.
To wit, moving up to NP requires a graduate degree. Right now, the minimum degree level is a master of science in nursing (MSN). As this article on advanced nursing degrees notes, though, a doctor of nursing practice (DNP) may soon be required.
There are multiple ways to get there — including advanced tracks for current nurses with experience — and many different institutions to accommodate your learning, in both online and traditional flavors. It's also worth noting that most schools require candidates to have a year or two of real experience, meaning the number of programs designed for working adults may be more favorable than with your average graduate degree track.
RN to NP: The Responsibilities
Remember the line about NPs being closer to physicians? The national primary care physician shortage, explained here by the Henry J. Kaiser Family Foundation, reinforces the thought. The article also covers why the terms nurse practitioner and primary care have become closely linked in recent years.
A quick look at data from the Bureau of Labor Statistics and the American Association of Nurse Practitioners reinforces this idea. The former claims some 136,000 NPs work in the U.S., while the latter says 86.5 percent work in various branches with a "primary care focus." Although these figures come from different data sets and thus can't be directly compared, the fuzzy math says NPs are instrumental in filling the gap left by an increasingly specialized physician pool.
This isn't to say primary care work as an NP is the same as primary care work as an RN, however. NPs' ability to diagnose, treat, and prescribe make them great "utility players," though they're more likely to end up supervising other nurses than changing the bedpans themselves.
That same utility, combined with the lack of primary care physicians, makes NPs valuable in emerging healthcare markets. Take the explosive growth of retail clinics. As an AANP update puts it, NPs make these locations "a viable healthcare option to patients who might not otherwise receive needed care in a timely manner." For the businesses behind these clinics, an NP is the perfect hire for a set of medical services that is more limited than in a traditional office or hospital, but that still requires highly trained and skilled personnel who can work with high autonomy.
Few advancements introduce change the way a move from RN to NP does. Further specialization options may make the transition even more appealing, especially for nurses who have already found a comfortable professional niche. If you trend toward independence, have strong leadership qualities, and would enjoy the freedom to switch between administrative tasks and direct patient care, the journey very well may be worthwhile for you.
MSN to DNP: A More Subtle Change
Current NPs looking to advance from MSN to DNP may not see as much change in their roles and responsibilities compared to when they moved from RN to NP. That said, your prospects in the healthcare industry and skill as a caregiver will only grow with your education level.
Take, for instance, the possible changes to licensing requirements mentioned earlier in this article. Although MSN holders wouldn't necessarily have to continue their education to continue as practitioners, there's little question that DNP holders would have a distinct advantage when competing for jobs and promotions. Exactly how much more heft a doctoral degree would carry remains to be seen — and with the DNP being hailed as the future of NP practice (in some circles, at least), we may see sooner rather than later.
The above-linked article (here it is again if you missed it) makes a great case for the DNP beyond job placement, too. In short, the degree's focus on "research, teamwork, and technology" makes it the perfect next step for the knowledge-hungry NP. By learning "where to find the right information, how to work together, and when to implement technology," it says, the degree is less about rote memorization and more about learning how to learn, improve, and generally progress when you're already at the educational pinnacle of the nursing profession.
Always Improving
Nurses, you made an excellent career choice. In a time when so many professionals feel trapped by their jobs or professional skill sets, endless opportunities for upward mobility are a considerable perk. Don't neglect to take advantage if you have the desire!
Have you made an upward move in your nursing career? Was the process challenging with your existing work responsibilities? Tweet us
@bartonlocums
and check out our
open positions
!