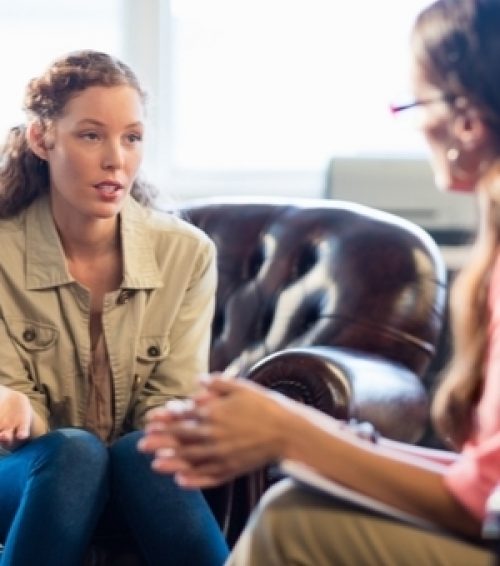 Communities tend to suffer most when demand for skilled rural healthcare personnel outpaces supply. This concern, made evident by concurrent medical and dental shortages, may be even more pronounced in the face of a growing mental health gulf. As figures from the American Journal of Preventive Medicine indicate, 65 percent of "non-metropolitan counties" lack access to even a single psychiatrist, while 47 percent lack access to psychology services.
Taken in total, these facts expose a deep-and-growing need for rural healthcare services in mental health — and illustrate the immense value of locum tenens for psychiatrists, psychologists, and other mental health professionals, as well as their patients and client organizations. By taking on locum work in remote communities, psychiatrists experience a "pure practice" model, applying their skills without assuming the risks and challenges that come with permanent rural practice. Further, they gain a unique chance to sharpen their skills, all while providing much needed care to one of the health spectrum's least-served communities.
The Rural Mental Health Shortage: Facts and Factors
In many regards, rural America's mental health crisis started well before the nationwide skill shortage. Experts have long cited a lack of qualified rural healthcare personnel, with figures that foretell and mirror the modern-day shortage. For instance, one 2009 document notes that 85 percent of federally designated mental health shortage areas were rural, among other concerning facts.
This is especially distressing taken alongside rural America's unique mental health landscape. Depression and anxiety among female patients, for instance, occur at a higher rate in rural areas (40 percent) than in urban ones (less 20 percent). Diet- and food availability-related problems are believed to contribute to this discrepancy. More, a lack of access to mental health services (due to a general lack of availability and the inability to pay) may contribute to notably higher suicide rates among rural residents. These challenges and others highlight the distinct needs and professional-growth opportunities found in underserved communities.
Why Being a Locum Matters
Now consider the challenges of providing psychology or psychiatric service in a rural area. As in dentistry and healthcare, a disproportionate number of patients may pay via Medicare or Medicaid, which can significantly impact the practice's (and accordingly, the practitioner's) bottom line. By the same token, psychiatrists and psychologists serving a predominately low-income community may be forced to choose between charging an acceptable rate and keeping a full patient roster.
Meanwhile, locum tenens work provides a viable alternative to the financial concerns of a permanent-placement career. Instead of investing thousands in a business that may never reach an urban or suburban practice's full financial potential (or working for an organization with similar revenue problems), a locum agrees to a set rate before they accept a position, ensuring predictable remuneration from the onset. Thus, a locum tenens mental health professional gets to combine the professional benefits and personal fulfillment of rural healthcare with the financial considerations of a standard practice.
Of course, financial matters are but one of many factors a psychiatrist or psychologist mulls over when choosing a practice location. Continued professional growth is another serious consideration, and one a mental health professional can reap in when choosing temporary rural postings. Because every job brings new clientele, regional factors, and challenges, each posting a locum accepts offers another new chance for growth.
This limits the effects of professional stagnation (a chicken-or-egg comorbid of burnout) and grants the professional stronger clinical and general-purpose skills: Encountering one problem teaches you how to solve that specific issue. In other words, while repeatedly encountering novel challenges gives you the high-level skills needed to approach any new situation.
Finally, mental health professionals who chose their fields for altruistic reasons would be hard-pressed to find a more gratifying work environment than rural healthcare. By working in remote clinics (which can be done via traditional in-person visits or increasingly popular delivery methods like telepsychiatry), practitioners ensure the neediest selection of patients receive consistent access to care. While all willing patients deserve treatment, there is something to be said for helping a community that may be devastated by the loss of a single mental health professional.
Is Rural Locum Tenens for You?
Ultimately, the impermanence of locum tenens work may be the biggest allure for psychologists, psychiatrists, and other mental health professionals intrigued by — if not fully sold on — rural healthcare work. Those who find the postings enjoyable or professionally gratifying can keep accepting assignments in afflicted areas, while those who want something more are free to pursue other options once their current job is complete. If the idea of locum tenens interests you, and especially if you'd like the opportunity to serve rural clientele without making a full commitment to the location, reach out to a recruiter. At minimum, you'll learn more about a practice that has become invaluable in the face of a growing shortage, at the rural level and beyond.
What aspects of rural practice do you find most enjoyable? Check out Barton Associates' open locum tenens mental health jobs today!
Want to learn more about locum tenens with Barton Associates? Fill out the form and one of our representatives will reach out to you!