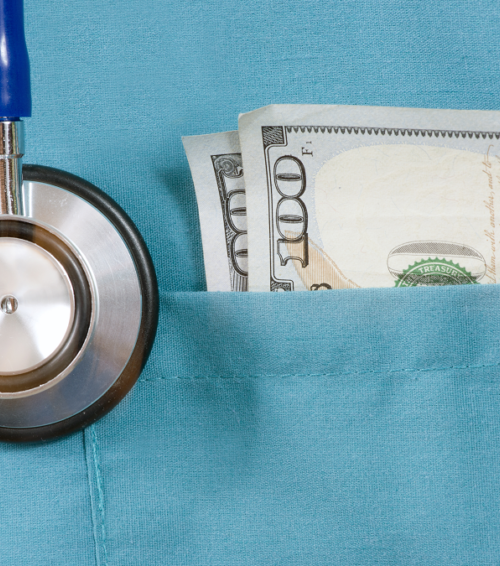 Two things are true. More doctors are closing their private practices for hospital employment, and healthcare costs are climbing. An article in the Charlotte Observer says the two facts are not mutually exclusive.
An investigation conducted by the Observer and the News & Observer of Raleigh found that routine healthcare services provided by hospital-employed physicians cost insurers and patients more than if they were provided by an independent physician. Hospitals actually collect 80 percent more for routine office visits, translating into greater out-of-pocket expenses for patients.
"Prices are increasing often for no other reason than the sign on the door changed," said Robert Zirkelbach, spokesman for America's Health Insurance Plans, a trade group representing the insurance industry, told the Observer.
Hospitals are able to negotiate higher reimbursement from insurers due to the fact that they have greater expenses and regulations with which to comply than independent physicians. Hospitals also argue that they are required to treat all patients, regardless of their ability to pay, which justifies the pay discrepancy. Independent physicians, on the other hand, can be more selective about which patients they treat.
At the same time, independent doctors are finding it hard to compete with hospitals and healthcare organizations and are seeking hospital employment at a rapid rate. Accenture, a global management consulting, technology services and outsourcing company, estimates that in 2013, less than one-third of physicians will be independently employed. In 2000, 57 percent of physicians were in private practice.
In a previous blog post, a former independent physician cited decreased referrals and burdensome regulations as reasons for his practice's closure. Hospitals are referring patients to their employees rather than a private practice, making it hard to maintain a revenue stream. Also, regulatory requirements, such as electronic medical records, are increasing overhead costs and making it less financially viable to be an independent practitioner.
Get started today!