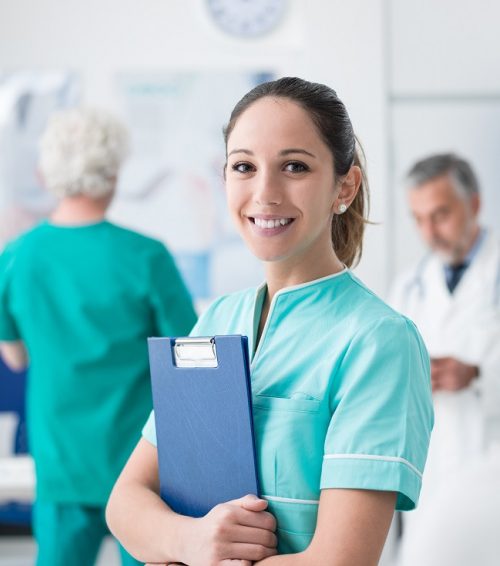 Like many other healthcare professionals, nurse practitioners face the challenge of burnout in the workplace. Common frustrations include professional boredom, compensation issues, and educational stagnation. On the bright side, the world of healthcare is evolving to provide exciting opportunities for the ambitious nurse practitioner.
Because the healthcare discipline is so broad, it provides a plethora of wonderful opportunities for nurse practitioners. Clinical work continues to constitute the majority of placements for nurse practitioners; however, there are many alternative opportunities for those who are interested in less traditional roles.
Signs It's Time for a Change
I remember moments in my career where I was passionate, engaged, thrilled at every new opportunity–memories framed with bright colors and feelings of curiosity. I also remember moments where I felt defeated, disinterested, and all around grumpy. Of course, everyone has bad days, or even a bad week; it's when that fog of burnout endures over time that you begin to realize you're ready for a change.
Ask yourself:
Am I excited to come in to work? Why?
Am I still learning new, interesting things?
Am I respected, valued, and trusted by my colleagues?
Do I feel fairly compensated?
These questions will get you started reflecting and considering whether it's time for an adventure!
Maybe Take a Break and Travel?
There is so much to experience in life and one of the best ways for a nurse practitioner to explore is through temporary work placements, also known as locum tenens. These short-term assignments are available nationwide in clinics that require additional support or specialized care.
There is so much to love about these assignments, especially for recently graduated nurse practitioners. Locum tenens placements almost read like a travel poster!
"Ever wanted to explore the Oregon Coast?" "Would you like to experience the culture of New Orleans?" "Enjoy fresh seafood on the coast of Maine!"
If adventure is your priority, then locum tenens work is your new pathway to success! These assignments are available nationwide, and they offer the flexibility to choose when and where you work.
Locum tenens assignments also offer higher pay on average and broader experience for nurse practitioners. Temporary work is the perfect place to meet new colleagues, create lifelong professional relationships, and earn a solid paycheck. If you have the itch to explore the country, locum tenens may be a great fit for you.
And, Don't Forget About Non-Clinical Opportunities
There are a surprising number of non-clinical job opportunities for nurse practitioners. Tech startups are eager to plunge into the world of healthcare, hoping to deliver products and services that change the system for the better. Nurse practitioners are a perfect fit a consultation or advisory role in these companies, bringing their valuable education and experience to the world of technology. Nurse practitioners can also pursue telehealth and use technology to reach otherwise under-served or geographically distant patients.
Want to learn more about locum tenens with Barton Associates? Fill out the form and one of our representatives will reach out to you!