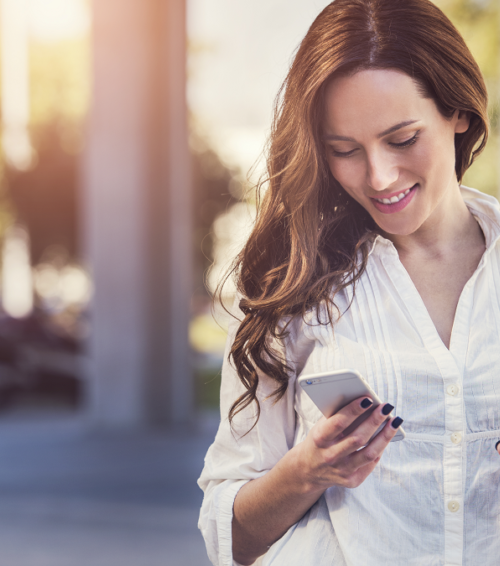 Personal branding isn't exclusive to marketers and entrepreneurs. Today, the concept is expanding to healthcare. In the age of the physician shortage, where work environments are tense and burnout is widespread, it's becoming increasingly important for providers to differentiate themselves. Many choose to do this with social media in healthcare: From your patient relationships to your nonclinical experience, developing a personal brand online is a key step to establishing yourself as a trusted clinician with a varied skill set.
You may be wondering, "What is my personal brand, and how do I build it?" Don't worry — it doesn't need a concrete definition right now. Establishing personal brands for healthcare providers is a process, and yours will likely change and evolve with your career. For the time being, you can start with the following strategies (in no particular order):
1. Establish a Presence on Social Media
Social media's growing role in healthcare can't be ignored, especially when it provides an opportunity to further your personal brand. As NP Renee Dahring writes, optimizing your social media presence can offer a tangible platform to display your skill set and help you manage your personal brand. Of course, she warns, proceed with caution: "Don't get into arguments with others online. Stay away from controversy. No one wants to hire a troublemaker."
Becoming more active on social media in healthcare can also help you build deeper connections with your patients, enforcing your reputation as a compassionate and reliable professional. Some HIPAA-compliant apps, for example, make it easy for patients to reach you from anywhere with questions and concerns.
2. Engage in Networking
Networking is a great way to practice communicating your personal brand to colleagues, healthcare organizations, and other medical professionals. This can be done in person at conferences and even at work or in public. However you choose to network, having conversations and making contacts will give you other perspectives that may help you further consider your professional goals and how you might build your personal brand around them.
Chances are, like most clinicians, your busy schedule won't often allow the time for formal networking events. Networking via social media in healthcare enables you to make these connections on your schedule. Apps such as LinkedIn and online communities such as Clinician1, for example, are great places to start. Use LinkedIn to its full potential: Build out your profile with up-to-date experience and skills, join different groups, and employ the messaging feature to establish deeper connections. Join Clinician1 to engage in group discussions, share useful content with your colleagues, and connect with likeminded advanced-practice clinicians.
3. Market Yourself
According to Forbes, marketing yourself using social media in healthcare is absolutely critical for medical professionals. Mark Schaefer, author of numerous top-selling marketing books, breaks down the four steps to building your personal brand as determining the specific thing for which you want to be known, finding an online space, producing content that's consistent with your goals, and establishing an audience.
Some clinicians market themselves by building a writing repertoire across different medical journals and websites, or even by starting their own blogs. Starting a blog gives you a platform on which to share your clinical knowledge and experience, describe your nonclinical accomplishments, and showcase your personal brand. (See Dr. Melissa DeCapua's Modern Nurse for an example.)
4. Try Locum Tenens
Locum tenens professionals provide care in a variety of practice settings and locations across the country, use a wide array of skills, work within different professional cultures, and treat diverse populations. This unique healthcare career builds experience that a traditional one can't, sets you apart, and helps you build your personal brand!
Many locums also acknowledge the benefit of greater work-life balance. As a locum, you'll have more time and freedom to build and perfect your personal brand as you establish a presence on social media, participate in networking activities, and market yourself.
What are your thoughts on personal brands for medical professionals? Could locum tenens play a role in yours? Check out Barton Associates' "Ultimate Guide to Going Locum Tenens

" to learn more!