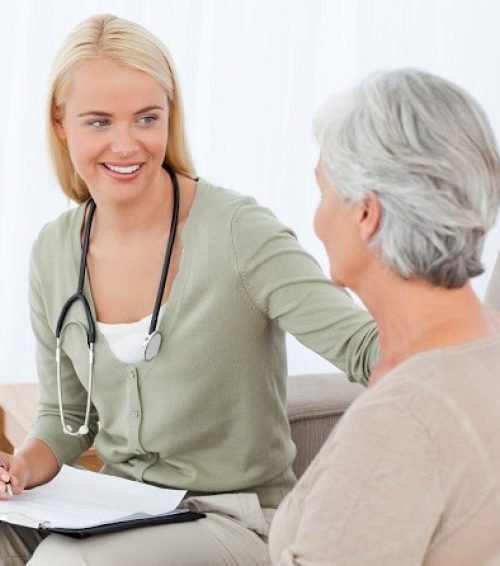 For those who follow healthcare trends, you must be aware there is a concerning physician shortage in our country that grows every day. Thankfully, physician assistants (PAs), have been stepping up nationwide in an effort to provide the best service possible to more and more patients. To kick off National PA Week 2019, let's take a look at some facts about these providers you may not have known.
PAs Provide Care Comparable to Physicians
A common misconception of patients is that PAs "aren't real doctors." In reality, there is evidence to prove that PAs provide high-quality care – usually on par with that of a physician. What is typically misunderstood is the skill set of a PA. They are capable of doing everything from diagnosis to treatment, as well as physicals to obtaining and interpreting labs and procedures and prescribing medicine as needed.
PAs, on average, receive favorable patient satisfaction scores. This is largely because PAs reduce wait times as well as fully educating patients on their condition and how to maintain it.
They Are Critical to the Team
Initiatives such as Accountable Care Organizations and patient-centered medical homes have placed greater emphasis on providing patient care via multidisciplinary care teams. PAs have proven to be invaluable members of those teams. Because they are capable of performing many of the routine services physicians typically render, physicians are able to delegate some of their responsibilities to PAs, allowing them to treat more complex cases.
PA's also have a wide variety of specialties they can be of assistance in. PAs are not confined to working in solely primary care settings. According to the National Commission on Certification of Physician Assistants' "2018 Statistical Profile of Certified Physician Assistants," a detailed portrait of the profession by the numbers, the top ten specialties for PAs are:
Family medicine/general practice: 19.2 percent.
Surgical subspecialties: 18.5 percent.
Emergency medicine: 13.0 percent.
Internal medicine subspecialties: 9.4 percent.
Internal medicine general practice: 4.7 percent.
Dermatology: 4.0 percent.
Hospital medicine: 3.5 percent.
General surgery: 2.9 percent.
Pediatrics: 1.9 percent.
Obstetrics/gynecology: 1.5 percent.
With a vast repertoire of skills combined with high patient satisfaction scores, PAs prove that they are more than capable of working effectively in any setting with any provider.
They Are NOT Looking to Replace Doctors
Although there are many articles written that advocate more autonomy for PAs, these providers should not be viewed as a threat to physicians.
Opponents of increased PA autonomy often argue that it may drive physician practices away from their state or reduce physician salaries. In fact, studies have shown that physician salaries are on par and in some cases better in states that have favorable PA scope of practice laws.
More importantly, states that allow PAs the ability to practice to the top of their education are better prepared to implement integrated healthcare systems and provide comprehensive care to their citizens.
Barton Associates would like to take the time to thank all of you for your passion and dedication to healthcare and all that you do to keep your patients healthy. Enjoy this year's National PA week; you deserve it.