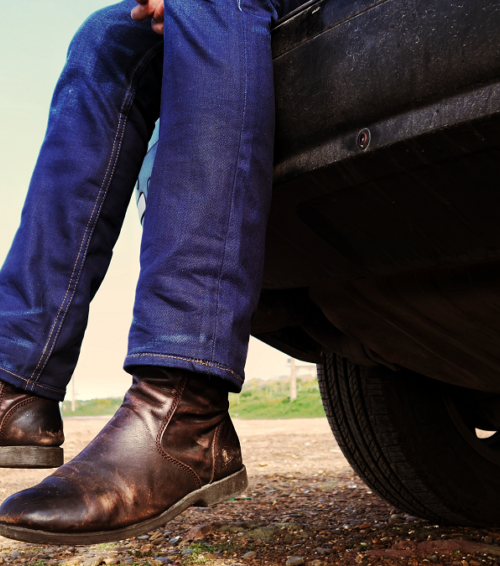 As a traveling locum tenens provider, it can be difficult to maintain your center while on the road.Frequent travel can throw anyone off, often creating both mental and physical health ramifications. Let's look into how you can best maintain your homeostasis while working hard in a new environment.
Physical Health
Sleep and digestion are often the body functions most affected while you're on the road, but there are simple ways you can maintain regularity.
Sleep
Joining a new healthcare team can mean facing quite the learning curve. Late nights and early mornings may not only be required of you by the job, but of yourself just to keep your head above water and provide the best care. These practices don't lend themselves to healthy sleep, which can wreak havoc on your physical and emotional health.
In order for your body to heal itself and your brain to function properly, good sleep is a must. Even if the hours of sleep you're able to get are limited, there are still ways to make sure those hours are full of restful, meaningful sleep:
Avoid looking at devices during the hour prior to hitting the hay. The light from your phone, TV, and computer have been shown to disrupt sleep-wake cycles.
Avoid eating right before bed, because this can make falling asleep difficult. If you're working a late shift, try eating dinner at the hospital.
Limit caffeine consumption to the first half of your shift to help transition into sleep more easily at bedtime.
Try reading a book, meditating, or deep breathing to help you fall asleep.
Digestion
Another area of health that can be greatly affected when you're on the road is the digestive system. When our daily routine is disrupted, which can happen while on locum tenens assignments, our digestive health suffers. Many people experience irregularity while on the road, which can be uncomfortable and distracting.
One of the best ways to ensure regularity is by eating healthy foods that are full of fiber, such as fruit, veggies, and whole grains. Drinking water and avoiding food and beverages with added sugar will also help prevent irregularity.
Mental Health
Being away from home can be really difficult, especially when you're in a new, intense work environment. This can take a toll on your mental health, often making work more difficult than it needs to be. Here are some ways you can stay centered mentally and emotionally while on assignment:
Meditation
What better way to reconnect with yourself and your needs than by sitting down and focusing on your breath? Meditation has been shown to reduce stress and anxiety while helping you to unwind from the demands that healthcare careers often hold. This is also an incredible way to help you transition into sleep.
Yoga/Exercise
Whether in your room before bed or at a local studio, yoga — or any exercise, really — can help you unwind and get out of your head. Yoga is particularly nice because it combines the benefits of activity with meditation, helping you gather yourself and relax.
Connection
Make sure to keep in touch with your family and friends while on assignment, as having this support while you're working away from home as a traveling locum tenens provider can make all the difference. Contact with loved ones can help reduce stress and reestablish focus on your purpose for being away from home.
Mindfulness
The practice of mindfulness can be used at any time of the day and is a fantastic way to center yourself. To engage in mindfulness, all you need to do is ask yourself how you're doing. This can be applied to anything: How tired do I feel? Am I hungry? Have I eaten enough? Am I satisfied? Am I feeling lonely or sad? By gauging your feelings at any given time, you can better determine what you need to do for yourself to solve whatever's unsettling you. By mastering the practice of mindfulness, you'll be able to recenter yourself no matter where you are.
Traveling for locum tenens assignments can take a toll, both physically and mentally. Regardless of what throws you off during your travels, having a toolbox of methods to reclaim your homeostasis will help you perform at your highest level while on the job.
Ready to see the country? Contact us today and prepare to pack your bags.
Need more info first? Check out our new Locum Tenens Travel page.