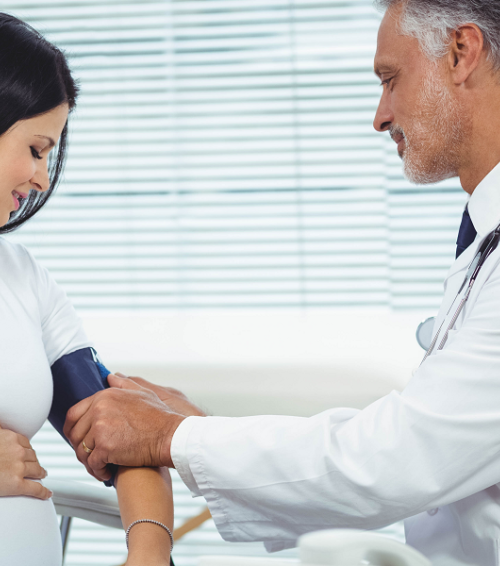 I walked into my first day of clinic and found only one person in the office. He was tan with a thick Southern accent and seemed to smile with every word. He appeared undaunted by the task before us. The clinic had recently been evaluated and was failing on a several measures, and all the staff was let go. So, the new staff — consisting of myself and the gentleman before me — were the last chance for the clinic's survival.
Getting to Know You
Having a type A personality, I had plans on how I would achieve success before I walked in the door. I was focused on the business side of the clinic and achieving patient satisfaction as a metric. As I watched my new colleague with the first patient of the day, however, I noticed he looked them in the eye and never appeared rushed. He carried his Southern charm into his work with the patients. You could see he enjoyed patient care in a way that Norman Rockwell would want to capture in an painting. It was hard to imagine he hadn't known the patients for more than 15 minutes. He appeared to have a rapport with them that stretched for decades.
This was my first experience with a locum tenens clinician. Locum tenens is roughly translated from Latin as "to hold one's place."
As the weeks went along, we talked about his adventures in locums — where he had worked and lived. I have to admit that I always thought locum tenens clinicians would be poorly trained ("jack of all trades, master of none"), aloof, unable to connect with co-workers, and ready to move on at any second. I didn't trust any clinician who bounced around so much. I realize now how ridiculous those assumptions were.
His experience was extremely broad — he knew workarounds for just about anything that could go wrong in a clinic. He was adaptable to whatever we needed to make the clinic successful, including working on wellness programs and presentations. He seemed to let difficulties roll off his back. He knew the business side of things wasn't his problem, and that he was there to provide great patient care. As a result, we were able to increase clinic utilization dramatically within the first few months.
There are many myths and misperceptions in the medical community about locum tenens. My own misperception was regarding locums' lack of experience. There has been an increase in younger providers interested in locums, but a majority are mid-career and retired providers. They're often well accepted by both colleagues and patients. In other words, not aloof, not disliked by patients, not disconnected.
So what is the draw to become a locum tenens clinician? The pay is exceptional, with some providers paid much more than their permanent colleagues. They also receive housing, travel, and medical malpractice coverage. The chance to live in and "try out" a new area of the country appeals to some, but others are drawn to having flexibility later in life to travel, go on medical missions, or just make extra cash while their children are in college. There is also sense of purpose for some locums in going to rural health clinics that would otherwise close because of permanent provider illness, burnout, or death. Locums also are able, in some cases, to avoid office politics. Like my colleague, they can show up, do their job, and go home. No more feeling like a medical drone.
On the Same Mission
My second opportunity to work with locum tenens was on a medical trip to Haiti last November. I have a nonprofit that exists solely to connect patients desperately in need of care with providers that desperately need to connect with why they went into medicine. Early last year, a PA contacted me from Michigan and said he would be interested in going on my next trip. I knew he worked in emergency medicine, but not that he worked locum tenens. He had a funny, dry wit and incredible clinical skills.
If we consider my previous bias, he was the exact antithesis of what I thought working with locums would be like. After a few days of working together in rough conditions, he mentioned that he did locums work on the side. He told me he wanted to do additional locums work in the future so that he could go on more medical missions. It was inspiring to hear someone who clearly worked to experience life and use their skills to help others instead of "living to work." He had a balance that seems to escape many of us in medicine.
I formed my opinion of locum tenens based on myths and misperceptions. Like many people, I find it difficult to change my mind even when presented with the truth. On the subject of locum tenens, however, my mind is forever changed. Regardless of my misperceptions, I have discovered that some of the most competent, easygoing, and gentlest clinicians are the ones willing to "hold" someone else's place.
If you need to fill an opening at your organization, let us know. We can help you find the ideal locum tenens clinician or physician for any situation.