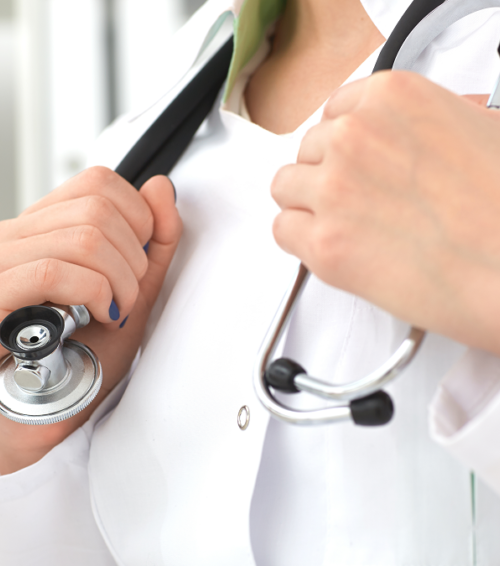 The annual AAPA Conference is coming to a close, and it's clear: Physician assistants are experiencing something of a renaissance in the United States. As healthcare shifts away from fee-for-service medicine to a team-centric, value-based approach under the Affordable Care Act (ACA), PAs are playing a bigger role. It's a fascinating, fast-moving trend.
Becker's Hospital Review reported on a comprehensive study from the National Commission on Certification of Physician Assistants (NCCPA), which states that the profession grew by 35 percent in just five years. At the end of 2015, there were close to 109,000 certified PAs practicing in the U.S. That's up from less than 75,000 in late 2009.
"What it tells us is that certified PAs are an integral part of today's healthcare system, opening up much-needed access to care for all populations," said Dawn Morton-Rias, president and CEO of NCCPA. "The ever-increasing demand, as evidenced by the fact that PA degree programs are expected to grow from 199 today to 273 in 2020, means that certified PAs will continue to step up and fill the health care gaps wherever they exist."
A close look at the NCCPA study reveals some interesting trends. Certified PAs tend to be women (67.2 percent), be white (86.7 percent), and operate outside of primary care. While they practice in all 50 states, particularly high rates per capita were recorded in Alaska, Pennsylvania, Maine, South Dakota, and New York.
Population figures, while useful, are only part of the equation. Who are these physician assistants? What's driving demand for them? And how permanent an effect will empowered certified PAs have on the medical field of the future?
The Profession's Storied History
The official physician assistant role is a relatively new one. John McGinnity, president of the American Academy of Physician Assistants (AAPA), told NewsWorks that the profession began back in the late 1960s, when there was a pressing need for primary care physicians and a shortage of qualified medical help in rural areas. Sound at all familiar?
To accommodate new PAs and get them up to speed, McGinnity explained, accelerated medical school programs (modeled on those used for doctors in World War II) were established. Because PA training lasts only two to three years rather than the decade required to become a physician, PAs were quickly able to improve access to care.
Until the mid-1990s, the majority of PAs worked in primary care facilities. Since then, however, the percentage of PAs in primary care has fallen from almost 51 percent to less than one-third, according to Annals of Family Medicine. PAs have expanded into other specialties, particularly surgical ones such as orthopedics (which is the most common).
Much of the profession's rapid growth can be attributed to pressures the ACA has put on healthcare providers. Medical doctors, already taxed and short-staffed, desperately need qualified partners to lean on as millions of newly insured Americans flow into the system. PA positions have proven to be an immediate solution.
Forbes reported that under healthcare's new team-based approach, PAs have played an increasingly crucial role in accountable care organizations (ACOs), which are granted funds for keeping their patients healthy and satisfied. Some of the biggest insurers in the country, including Aetna and Humana, have bolstered their contracts with ACOs as a result of their recent success.
"This is a young profession, and it is a profession that is growing," Morton-Rias told Forbes. "There has been a tremendous increase in the number of PAs."
New Responsibilities Give PAs More Authority
When the physician assistant profession began over 50 years ago, no one could have foreseen how essential PAs would once again become to quality healthcare — and for the exact same reasons. But today's PAs have some responsibilities that their predecessors never did.
Today, nearly all states (Kentucky is the lone holdout) have granted PAs prescribing authority for controlled substances such as painkillers. This development has been key to providing wider access to patients, particularly in states like Florida with large populations of older residents, Forbes reported in a separate article. (Of course, there's still more progress to be made in terms of granting PAs the full practice responsibility they have earned.)
Allowing PAs to do exactly what they have been trained to do has increased their power and standing in the healthcare system. At retail clinics and doctor's offices all around the country, PAs educated in diagnosing ailments and prescribing medications are doing more and more each day. It is a fundamental shift in medicine, but one that has been a long time coming.
PAs, what further developments would increase your satisfaction with your profession? Let us know in the comments, or tweet us
@bartonlocums
!