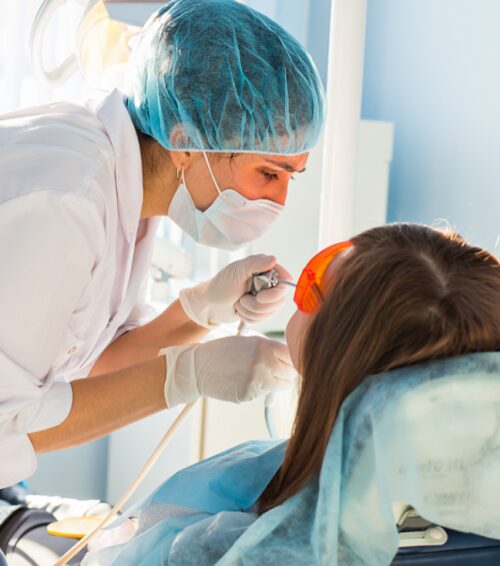 Surgeon General David Satcher called untreated oral disease the "silent epidemic." When we consider the health of our patients, we don't often consider the effects of dental hygiene on absenteeism, presenteeism, and overall healthcare costs. However, there is mounting evidence that poor oral health costs employers millions of dollars in lost productivity, worsens chronic disease, and increases avoidable emergency-room and urgent-care visits.
The Centers for Disease Control and Prevention (CDC) report that more than one-quarter of adults in the United States have untreated tooth decay, and nearly half of all adults over age 30 show signs of gum disease. We typically think of cavities and gum disease as minor problems, but "Oral Health in America: A Report of the Surgeon General" goes beyond the idea of "healthy teeth" to explore how chronic pain, acute infections, and chronic health conditions worsen when a patient has poor oral care habits. According to the CDC's summary, a national oral health plan should be developed to address changing "perceptions regarding oral health and disease so that oral health becomes an accepted component of general health."
Dental diseases have been found to increase the severity and likelihood of acute illnesses such as dental abscesses, bloodstream infections, pneumonia, and infective endocarditis. These illnesses not only affect patient health, but also overall care costs. After analyzing the claims of nearly 131,000 people between the ages of 18 and 65 with chronic health conditions, UnitedHealthcare found that "individuals with chronic conditions who regularly received recommended dental care, cleanings, or periodontal treatment had medical claims that averaged nearly $1,500 lower annually than those with chronic conditions (asthma, diabetes, coronary artery disease, heart failure, COPD, and kidney disease) who received nonpreventive dental care or no dental care at all."
Here are a few ways in which poor oral health affects chronic disease states:
Heart Disease
Studies suggest dental disease can be more harmful to patients with heart disease than high cholesterol. The mouth is known as one of the "dirtiest places in the body" because of the high number of bacteria found there. In patients with gingival (gum) disease or dental infections, bacteria may enter the bloodstream more easily, thereby causing inflammation of blood vessel walls. This results in increased fibrinogen levels and white blood cell counts, which may lead to an increased risk of heart attack and stroke. By simply brushing their teeth after meals, patients with heart disease could reduce this risk and improve their overall health.
Diabetes
Dental diseases that allow bacteria to easily enter the bloodstream may also lead to increased blood sugar levels in diabetics. Rising blood sugar may cause some patients to have an increased need for insulin, and their condition may worsen in general. A study of the Virginia Commonwealth found that diabetics who received treatment and ongoing maintenance for gum disease were 33 percent less likely to be hospitalized, had 13 percent fewer physician visits, and reduced their annual medical costs by $1,814.
Chronic Obstructive Pulmonary Disease (COPD)
COPD is one of the "most burdensome diseases for employers." In 2010, the cost of COPD care was $49.9 billion in direct and indirect costs, and it is estimated that 40 percent of these costs could be avoided by preventing complications and hospitalizations. Poor oral health — including the use of tobacco, which often correlates with patients who are less likely to consistently brush their teeth and seek preventive dental care — leads to higher levels of bacteria in the throat and airway, which increases rates of gingival/periodontal disease and thus the risk of pneumonia in many COPD patients.
What Can Clinicians Do?
In order to be better stewards of our patients' overall health, we need to ask about their oral health. I've read numerous articles and reports about oral health and the significant cost savings to patients, employers, states, the federal government, and other aspects of our health system, as well as the improved outcomes of patients who receive preventive dental care. As a result, I've determined it's worth asking the question, "When was the last time you saw a dentist?"
We must also consider financial burden as a major barrier to dental care. When employers or insurers don't cover or emphasize dental care with the same fervor as general healthcare, it may lead patients to perceive their oral health as less important or too costly and give them an excuse to avoid going to the dentist.
As clinicians, we are all overburdened with "metrics that matter." When an insurance company says "it will only add a few minutes to your office visit," we know what that means: more documentation and more hoops to jump through to get reimbursed. However, the question about oral health is easy, and it can be completed on a health risk assessment in the waiting room, a simple question on a patient portal, or by a medical assistant while other history is being updated.
Let's work together to promote oral health in our patients, regardless of whether we're physicians, PAs, NPs, dentists, or other medical professionals. The benefits to their overall health could be profound.
Opportunities for locum tenens providers continue to grow. To help support patients' oral health, check out our open jobs across the country.