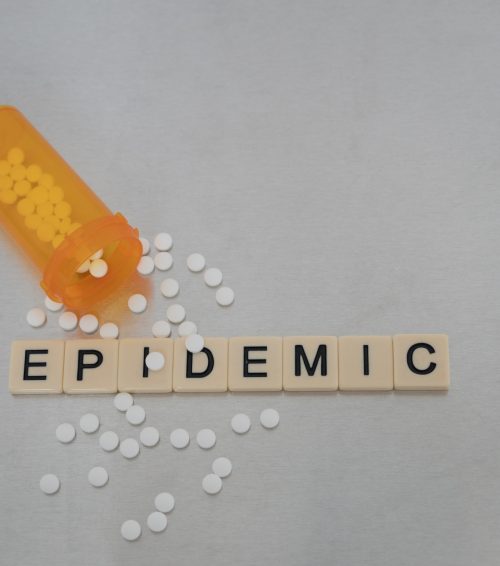 The opioid crisis has touched every state in the union, reaching epidemic proportions. No matter where your next assignment takes you, knowing the state's requirements for continuing medical education pertaining to narcotic prescriptions and treatment of acute and chronic pain is a must. But first, here are some sobering statistics to put the opioid crisis in perspective:
∙ Two thirds of drug overdoses involve opioids, 36 percent of the opioids were prescribed.
∙ In 2017, 47,000 people died from opioid overdoses, or about 130 people per day.
∙ In 2018, 10.3 million people misused opioid prescriptions.
∙ An estimated 2 million people have opioid misuse disorder.
Three Waves of the Opioid Epidemic
The history of increasing opioid addiction in the U.S. started in the late 1990s. Pharmaceutical companies informed prescribers that opioids were not addictive. Obviously, this turned out to be false information.
A second wave to opioid addiction started in 2010. This time it was heroin.
The third wave of increasing opioid addiction occurred in 2013 with the illegal manufacture of synthetic opioids (fentanyl).
In 2012, opioid prescriptions hit a high of over 255 million. That averaged out to an astounding 81.3 prescriptions per 100 people. Education and awareness brought that number down to 191 million in 2017, or 58.7 opioid prescriptions per 100 people.
The CDC Guidelines
The Center for Disease Control (CDC) published guidelines for treating both acute and chronic pain with prescription opioids in 2016. Their guidelines address when to initiate and continue narcotics for chronic pain. They also address choosing the proper opioid as well as the proper dose, duration, follow-up, and discontinuation of the prescription. The final recommendations focus on assessing the risk and mitigating the harm associated with opioid use. Here's a link to the complete guidelines for opioid prescribing for anyone over 18. (The guidelines do not apply to those receiving treatment for cancer or for those who are receiving palliative or end-of-life care.)
Although each guideline is important, the bottom line is this:
∙ For acute pain, use immediate-release opioids in the smallest dose, for the least amount of time.
∙ Try non-opioid drugs and adjunctive therapy for chronic pain.
∙ If opioids are needed for chronic pain, have a risk/benefit discussion with the patient, start with
immediate-release opioids, use the smallest possible dose, and reassess for effectiveness and for
evidence of harmful side effects.
∙ Avoid prescribing opioids and benzodiazepines together.
∙ Be on the lookout for opioid misuse by checking for opioid prescriptions from other providers.
Health and Human Service's Fight Against the Opioid Epidemic
Health and Human Services (HHS) also weighed in on the opioid crisis, declaring it a public health emergency in 2017. Their priorities included improved access to treatment for opioid-addicted patients, encouraging the use of naloxone to reverse an overdose, and educating practitioners about pain management. HHS has provided grant money for research on pain and addiction and for states to engage in opioid surveillance.
State Prescribing and CME Guidelines
Almost every state has published guidelines for prescribing opioids. They may be actual laws or they may be guidelines. Here is a link to a table of each state's opioid-prescribing regulations or recommendations. If you scroll past the table, a description of resources with links to the statutes or guidelines follows for each state.
For MDs, 39 states require continuing medical education (CME) on prescribing opioids for treatment of chronic pain. For DOs, 37 states address the requirement for opioid prescribing practices. Some CMEs on opioids are specialty specific or only for those physicians with a DEA license. Here is a link to the requirements by state.
If your next assignment takes you to a new state requiring CMEs on prescribing opioids, the HHS has a free, online video course called Pathways to Safer Opioid Use. It provides one or four CMEs depending on the post-test you take. The CDC also has training modules on opioids here that are worth checking out and provide free CME credits.
Want to learn more about locum tenens with Barton Associates? Fill out the form and one of our representatives will reach out to you!