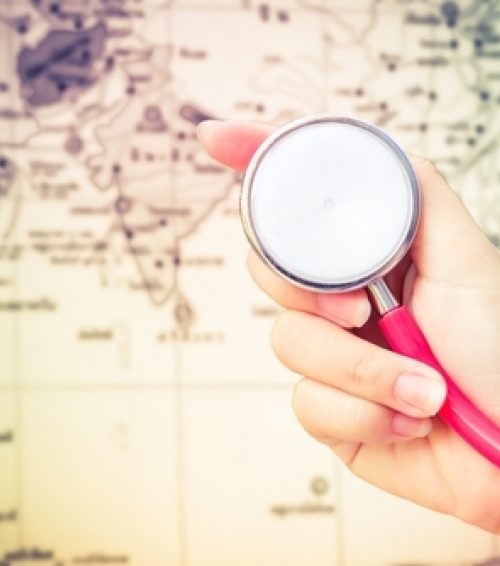 Maybe you have already made the transition into locum tenens work, or perhaps you are considering it as an option. Here are several topics you might think about while on your quest for your new or next locum assignment.
Should I work with a recruiter or a staffing agency?
You can opt to go forward on your own, but staffing agencies are "in the know" regarding working conditions, salary, perks, and temporary staffing needs. Also, many agencies will help you get licensed, advise with application and credentialing processes, and offer direct deposits, weekly pays, malpractice coverage, travel expenses, and bonuses. It is often a good idea to establish a working relationship with an agency or recruiter; the establishment of rapport and trust will lead to consistent expectations for both parties. Oftentimes, when a new job arises, you might be among the first to know about the upcoming opportunity.
What salary should I ask for?
The rate can vary greatly depending on the type of facility, the location, the amount of responsibility, and more. I have found that one of the hardest questions to address is "What is your rate?" Initially, although I considered factors such as the loss of a W2 employee's benefits, I still wasn't sure what to ask for; consequently, I took the first offer that sounded good and didn't negotiate. Now, the best advice I can give is to do some market research and compare the results. What's the difference in the hourly rate when covering all of your own expenses and the higher all-inclusive rate where the locum company provides everything? This is an example of a factor that is often negotiable, especially when there is a high demand for your services. So don't be afraid to ask for what you want.
Where should I work?
Consider individual settings as well as geographic locations. Are you comfortable working in an outpatient setting, ambulatory surgery center, hospital, government facility, or pediatric facility? Location is also a significant consideration; the choice of small town, big city, or rural area has a large impact on lifestyle options such as entertainment or dining. It seems like there are more job opportunities in rural settings, however, if traveling is a goal, you may want to experience friendly vacation destinations that you may not otherwise have the opportunity to visit. If you are just starting out, I would recommend looking for work somewhat nearby, and as you gain experience, the more opportunities will come your way.
What is the average length of the contract?
Contract length could range from 1-day assignments, a typical 12-13 week assignment, or long-term coverage. Most companies are looking for full-time coverage, but if you only want to work part-time, ask if they would consider part-time hours. Maybe you have another locum partner with whom you work well with and can offer full-time coverage between the two of you. Another consideration in contract assignments would be the guaranteed hours that you should be paid for your services (the contract is a discussion in itself).
What is my current experience level in my specialty?
How many years have you worked in your primary job and what is your experience level? Do you have a specialty that makes you unique in your skill set (for example, pediatrics, neuro, cardiothoracic, obstetrics, regional block skills, spinal and epidurals)? Will the facility that hires you as temporary staff be willing to train you in those areas or skills in which you may not currently be proficient? Remember, the more experience you have and the more capable your skills, the more opportunities will be available to you.
Does my locum agency provide malpractice insurance?
Many companies are now covering the cost of malpractice insurance or offering a reasonable daily rate that can be deducted from your pay. Find out the type and amount of coverage that is being provided and compare the cost if you were to get your own coverage. There are different levels anywhere from moonlighting or part-time to full-time policies.
What should I do about benefits?
There are several professionals that you should consult, such as an attorney, to help set up an entity structure that best suits your needs and a tax accountant to set up payment plans for your quarterly taxes. A health insurance broker can help you with your health insurance options and a financial advisor can help you with your retirement accounts.
What paperwork should I keep?
Maintain copies of all of your previous malpractice insurance policies; most companies will request them. Other documents typically requested include license credentials, state board certifications, vaccinations, graduating certificates, ACLS, PALS, CPR, continuing education credits, and references. Time sheets, mileage logs, applications, contracts, and any documentation from individual agencies should be kept as well.
Although these are not all the questions you should consider, I hope it gives you some good insight into several of the most common topics to think about when you are deciding on your first or next locum assignment. Good luck!
Want to learn more about locum tenens with Barton Associates? Fill out the form and one of our representatives will reach out to you!