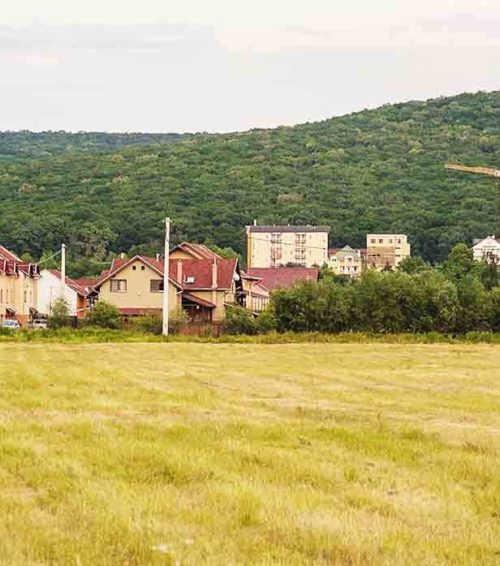 Finding the right healthcare professionals for your open jobs is hard enough, and if you're staffing for a rural location, it becomes that much more challenging. No two healthcare facilities (or their patients) are exactly alike, and these disparities become even more apparent when considering the skills it takes to find a successful candidate in rural areas compared to urban ones.
According to the National Rural Health Association (NRHA), one-fourth of the United States population lives in an area considered to be rural, while only 10 percent of physicians practice in these areas. Further highlighting the locational differences is the fact that individuals in rural locations have access to 40.1 specialists per 100,000 people, compared to 134.1 per 100,000 in areas designated as "urban."
These differences make finding the right staff for rural facilities absolutely essential. Just because a healthcare facility is situated in a location that's considered "off the beaten path" doesn't mean the professionals who work there have been trained any differently than their urban counterparts.
Here are some helpful tips to consider when attempting to hire a candidate for a rural health position:
Don't Discount Personality
Training teaches an individual the skills needed to be successful, and experience proves he or she has learned those skills and can demonstrate proficiency. Training and experience are necessary regardless of the setting in which a healthcare professional is working, but certain solid personality traits are especially valuable in rural health situations.
In many rural locations, care teams have been practicing together for a long time and cohesiveness is highly valued among them. This makes it especially critical to pick a candidate who won't butt heads with individuals who may have worked together for 10, 15, or 20 years.
This is especially true for facilities staffing for locum tenens assignments because short-term placement requires candidates to quickly assimilate to new people and situations. Picking a candidate with an outgoing, warm personality will help minimize friction and ensure that focus remains on providing outstanding patient care.
Look for Wide-Ranging Experience
By nature, rural healthcare forces professionals to be ready to see a wide variety of injuries and ailments. That's not to say urban facilities don't see vastly different cases, but you'd be hard pressed to find a grain silo that potential patients can fall into in Manhattan.
"Just when you think you've imagined all the crazy things that can happen in a farming community, you hear a new over the EMS scanner. Motorcycle vs. deer. Tractor rollover. Crush injury under a horse. There's never a dull moment," writes Sean Conroy, PA-C, in an article for Clinician Today.
Experience plays a huge role in rural health, and candidates should be able to quickly and accurately diagnose and treat a wide variety of injuries. There's much less subspecialty backup in rural areas, so referring patients to outside specialists may not always be a viable possibility.
Exemplary Communication Skills Are Vital
Communicating effectively with patients is a necessity for all healthcare providers regardless of practice setting, but rural facilities need providers who can go above and beyond in this regard.
Rural facilities often enjoy close ties to the communities they serve because their physicians, NPs, PAs, and other medical professionals live there, too. Rural patients don't only want a physician who can treat their ailments; they also want connection-based care, where the physician is (and wants to be) a part of their community.
"The most flattering problem I encounter is the 'grocery store consult,'" Conroy explains. "In a small community like mine, you do really get to know your patients. For the most part, this is great. … Unfortunately, once patients become so comfortable with running into you and chewing the fat, they have no qualms about having you examine them or their child in the produce section at the grocery store."
Some may think that the nature of temporary locum tenens assignments creates a situation in which locum tenens physicians aren't able to connect with their patients in the same ways a permanent provider could. While it's true that a locum tenens provider doesn't have the luxury of a long rapport with the patients they see, that doesn't mean they can't foster similar relationships while providing compassionate care. These relationships might not be long-term, but that doesn't mean they can't be powerful and beneficial to patients.
"In order to perform an excellent exam and take a thorough history, you need to take your time. Fortunately, in rural medicine, you do not see 30 patients a day, and you're able to spend time with each patient," writes Conroy. "You can document an excellent history, review available labs, listen to the patient, and fully assess their condition. The lower patient volume allows you to delve deeper into each case."
Additionally, many rural healthcare assignments require expert communication skills because of the population's varying levels of health literacy. According to the U.S. Department of Health and Human Services, only 12 percent of adults have proficient health literacy, meaning that nearly nine out of 10 do not have the skills and knowledge needed to manage their health conditions and further prevent disease. When nearly 30 million people have below basic health literacy, one can see the importance of being able to simply and accurately explain the ways in which their lifestyles affect their overall health.
According to the results of the 2003 National Assessment of Adult Literacy, populations most likely to have lower levels of health literacy are older adults, racial or ethnic minorities, individuals who did not earn a high school degree, people with lower income levels, and people with already compromised health status. This requires healthcare professionals to serve as the bridge between what patients currently understand and what they need to know in order to lead healthy lives.
Choose a Tech-Savvy Candidate
The temporary nature of locums tenens assignments makes technological prowess a vital consideration when staffing a locum tenens provider. A 2013 study of EHR adoption rates put forth by the University of Southern Maine found that EHR adoption continues to grow in rural healthcare settings, but 17.8 percent of rural health clinics did not have an EHR system in place, and among that group, 12.9 percent had no plans to implement one. The good news is 71.6 percent of rural health clinics have implemented and adopted EHR technology.
Locum tenens assignments ask providers to quickly and ably adapt to an unfamiliar clinic, new employees, and technologies they may not have experienced before. Choosing a technologically proficient candidate who has experience with multiple EMR platforms can reduce the time required to onboard a new locum — or even eliminate the need for preassignment EMR training altogether.
Finding the "Right Stuff"
While the best clinicians embody consistent traits such as a good bedside manner, these additional skills are what staffing managers at rural facilities should look for to make sure their locums succeed in a rural health setting.
contact an experienced account manager at Barton Associates to discuss your specific needs and how Barton can help you find the perfect provider.