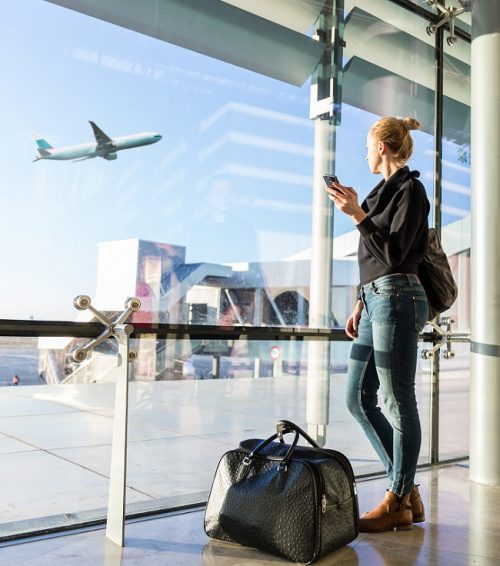 Many Americans flock to southern states during the winter – and they're not all retirees either. Plenty of providers also chose to escape the cold, but not always to where you might immediately think. While the allure of warm, sunny beaches is strong, there are other cultural aspects of seasonal travel to consider, such as cities with vibrant music or a focus on food.
Here's our list of five destinations to consider for a locum tenens assignment this winter:
Florida – Known for attracting snowbird vacations and boasting long stretches of sandy beaches, working in Florida during the winter months can also offer you access to popular theme parks with shorter lines. Bring the kids or check out Mickey on your own!
Louisiana – Overflowing with world-class cafes and traditional cuisine, New Orleans is also attractive in the winter months due to a little celebration known as Mardi Gras. Taking an assignment in Louisiana will give you a firsthand view into their parades, traditions and musical talents during this season.
Puerto Rico – Taking an assignment in the gateway to the Caribbean, you will be immersed into a rich blend of Spanish and African cultures. With opportunities to visit El Yunque National Forest, the only tropical rainforest in the United States, sample authentic street food, and avoid the rainy, humid seasons are only a few reasons to jet off to this small island during the winter – no passport required.
Hawaii – Imagine ending your workday with a visit to Waikiki beach, or taking a weekend trip to the Pearl Harbor and USS Arizona Memorial. Visit Volcanoes National Park or experience Polynesian culture and cuisine during your locum tenens assignment, and "work" will start feeling a lot less like work.
Arizona – If you're not looking to escape to a beach this winter, consider Phoenix or Scottsdale for an assignment. With endless opportunities for luxury shopping, golfing, and lounging around at spas, you will find peace and quiet during your warm days and cool nights in the southwest.
Thanks to Barton's nationwide network of assignments, healthcare providers who desire to embrace the frequent travel of locum tenens work can experience a variety of locations throughout the United States, including telehealth.
VIEW OUR JOB OPENINGS TO SEE ALL OF OUR LOCATIONS CURRENTLY HIRING.