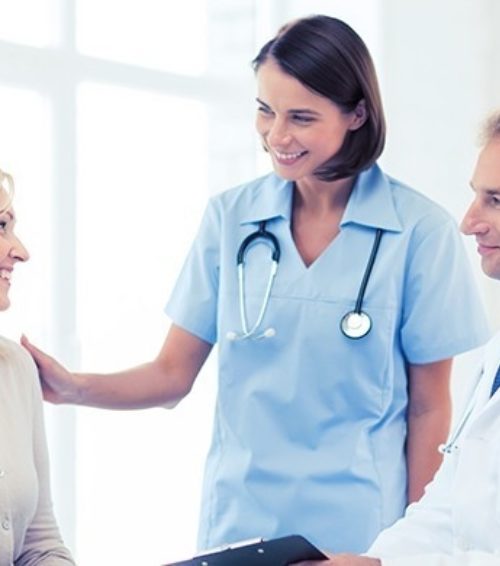 Maybe you've heard about the independence and flexibility that come with locum tenens, but haven't explored further because you weren't sure you were ready to make the change. After all, the locum tenens lifestyle is different from the traditional understanding of a medical career.
However, many physicians, physician assistants (PAs), nurse practitioners (NPs), dentists, and certified registered nurse anesthetists (CRNAs) often find their concerns are unwarranted after being placed on assignment and experiencing all that locum tenens has to offer.
Here are five ways to know you're ready to take the leap from your ordinary career into the exciting, profitable world of locum tenens:
1. You're Feeling Burned Out
According to Medscape's 2015 Physician Lifestyle Report, 46 percent of physicians believe they are experiencing burnout. Within that group, the highest rates of burnout were present among emergency medicine and critical care specialties. Thanks to bureaucracy-related tasks, insufficient income, and too much time spent in front of a computer, U.S. physicians suffer more burnout than any other American profession.
Here's where locum tenens comes in. Locum tenens placements offer a number of benefits to help reduce the professional hassles that contribute to a pessimistic view of medicine. Providers have the ability to choose when and where they want to practice and are not burdened by the administrative responsibilities that come with private practice. This allows them to devote the bulk of their time to caring for patients.
2. You've Been Bitten by the Travel Bug
Because of burnout and the physician shortage, the need for locum tenens services is at an all-time high. This is great news for healthcare professionals who have wanderlust — the more locum tenens assignments available, the more destinations you can travel to.
Travel is arguably the most exciting part of being a locum tenens provider. The world is a huge place with so much to discover. Locum tenens offers the opportunity to explore not only the country, but also the adventurous spirit you may have never realized you had.
3. You're Looking to Amp Up Your Resume
One of the many benefits of locum tenens is the opportunity to enhance your clinical skills. When you take on a locum tenens assignment, you open yourself up to experiencing different types of practice settings and specialties. Every assignment you encounter allows you to gain insight and knowledge on the different ways to deliver healthcare.
As a locum provider, you will be constantly exposed to a wide range of creative ideas and experiences. Immersing yourself in different practice settings is not only a learning experience for yourself as a professional, but it also looks fantastic on a CV.
4. You Want to Make More Money
If you are looking to increase your earnings potential as a healthcare provider, then look no further. Locum tenens is an excellent way to supplement your income. Locum pay is directly related to the amount of work you put in: You'll be paid on an hourly basis, whereas salaried employees are generally paid a flat amount, regardless of overtime.
Because of the flexibility that comes with locum tenens, clinicians are able to choose how often they prefer to work. This is great if you are a full-time employee looking to take on short-term assignments during your free time. Providers who choose to work locum tenens on a full-time basis can earn as much or more than healthcare professionals in permanent positions.
5. You Enjoy Meeting New People in Your Field
The best way to network with like-minded people in healthcare is simply getting out there and meeting them. As a locum provider, you will be working in different practice settings all over the country. The end result? You'll rub elbows with a wide variety of healthcare experts.