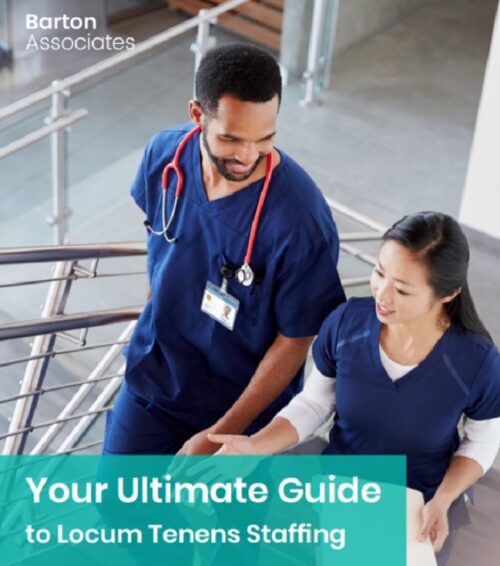 Healthcare facilities of all sizes and types are staffing locum tenens healthcare professionals more than ever before, whether they need to replace full-time staff members, fill in during vacation or maternity leave gaps, or simply relieve stressed employees from heavy workloads.
Download our free resource, "Your Ultimate Guide to Locum Tenens Staffing," to discover more about how locum tenens can help you survive the ongoing physician shortage without losing patients or your bottom line.
Hospitals, private practices, and other healthcare organizations and facilities use locum tenens practitioners to manage a wide variety of healthcare staffing challenges, such as:
Urgent needs because of unexpected absences,
Illness or vacation coverage,
Leaves of absence, such as maternity leave or sabbatical leave,
Supplementing existing staff during unanticipated or seasonal spikes in patient volume, such as during school vacation weeks or peak flu season, and
Providing stopgap coverage while recruiting a permanent provider.
The benefits of locum tenens staffing go way beyond simply finding temporary placements. Locum providers have become a key component of doing business in today's healthcare staffing industry.
In this eBook, you'll learn more about:
What it's like to work with a staffing agency,
What providers are available,
The Barton process and talent pool,
How billing, travel support, credentialing and licensing work, and
How to get started!
Want to learn more about locum tenens with Barton Associates? Fill out the form and one of our representatives will reach out to you!