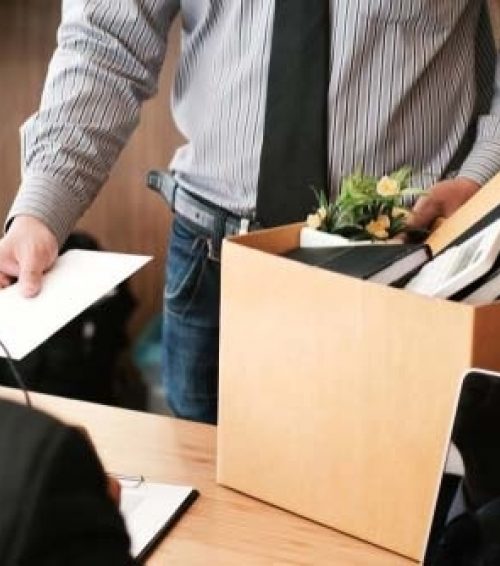 The working world took a major hit due to the COVID-19 pandemic. The lives of many people were turned upside down when suddenly they found themselves unemployed or working from home. As we try to work towards going back to normal, companies are asking employees to return to work as they did pre-pandemic. The problem is, not a lot of people are particularly eager to make the migration back to the working life as we once knew it. And those that are returning to work are seeking better benefits, higher pay, and better work-life balance.
This pandemic-fueled phenomenon has been dubbed "The Great Resignation."
What is "The Great Resignation?"
In April of 2021 alone, a record four million people quit their jobs, according to the Labor Department. Heading into fall, it is estimated that the situation will get much worse.. According to TikTok user @Katieyowyow, one in four employees are planning on quitting their jobs this fall. What is causing all this? The answer is clear – quality of life.
Throughout the pandemic, people got acclimated to working from home. They could do laundry on their lunch break, save money on daycare, let the dog out, and do other things that otherwise wouldn't have been possible under normal circumstances. Now, companies are asking people to drop the working conditions they have become attached to and return to "work as normal." As you'd expect, there has been pushback.
The pandemic has empowered workers in all industries, including technology, teaching, law, and especially healthcare, to really sit back and evaluate what is important to them. Workers have realized that it is possible to make the major career change they once thought was impossible. Some are even realizing that their work is worth more than what they're being paid, or that they deserve better benefits. These realizations have led to the changes in careers, industries, and/or a change in company. And, others are choosing to remain unemployed and working side hustles as supplemental income as they plan their next move. Moral of the story is people are realizing they have the ability to put themselves and their mental health first over their jobs.
How Does This Affect Healthcare?
Healthcare is one of the many industries that have been significantly impacted by The Great Resignation. Based on survey results from Jackson Search, 54 percent of physicians said COVID-19 has caused them to change their employment plans. Half of those plan to leave their current employer and another 36 percent have decided to retire early or even stop practicing medicine completely.
This mass exodus of providers likely can be attributed to how mentally taxing the COVID-19 pandemic has been. Whether it be from the obscene amount of death or over capacity hospitals, healthcare workers have been pushed to their limits (and then some) since early 2020. It is no surprise they are feeling the after effects now and dealing with crippling burnout. If you are a provider and you're considering either hanging it up for good or taking a break, we have an alternative for you.
Try Locum Tenens
We get it – there has been a lot of death, stress, and anxiety since the beginning of the pandemic. Nobody would blame you for wanting to wipe your hands clean from healthcare and relax, but at least consider locum tenens before making that choice.
There are many advantages to becoming a locum tenens provider. You have the potential to earn more than you did as a permanent provider, all while traveling wherever you want to go and experience new practice settings. On top of that, locum tenens providers have the luxury of picking their own schedule. Work one month in California, then take a month off before starting your next assignment in another state. This way, you keep your skills sharp and do not let your licenses expire.
The locum lifestyle might prove to be a happy medium between calling it quits and continuing to work a permanent job you're unhappy with.
Here's some additional reading material to help you make an educated decision on your next move.
Ready to begin your locum tenens career with Barton Associates? Take a look at our open jobs or fill out the form and one of our representatives will reach out to you!