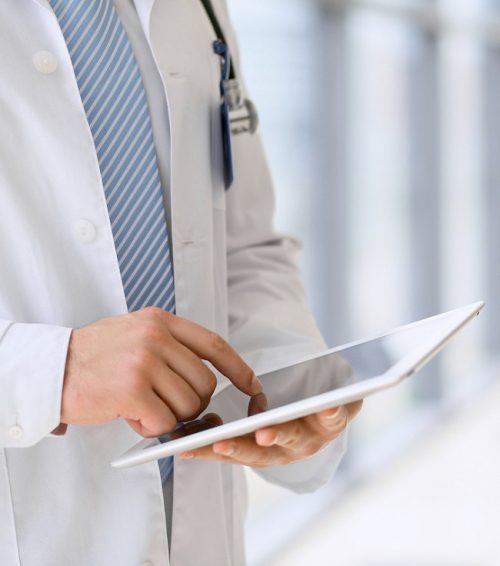 Electronic medical records (EMRs) and their use in today's hospitals, practices and companies are among healthcare's hottest topics right now. As the industry adapts to the advancements of the digital age, EMRs bring the benefits of convenience and efficiency to these facilities. However, convenience and efficiency can only go so far.
When it comes to EMRs, the temporary nature of locum tenens assignments presents a challenge that some providers are hesitant to face: You've finally learned the ins and outs of your current facility's system, but your assignment is coming to an end. Will you be navigating a brand new system at your next facility? Will there be any similarities between EMR systems? What can be done to achieve a more user-friendly experience?
We reached out to our locums to learn more about issues with EMR use they've experienced while on assignment. Here's what they said:
Let Us Help Design Them
Several providers we spoke to wanted to be able to give more input through the creation and implementation of EMR systems. After all, these physicians, NPs, PAs, dentists, and CRNAs are the ones using them on a regular basis.
"What seems logical or efficient in theory is rarely so in practice." —Lindsay B., NP
Improve Consistency and Accessibility for ALL Providers
When it comes to issues with EMR use, no locum is the same, and many of ours argue that creating a system anyone can use — regardless of their provider type, specialty, or age — is crucial.
"Include a 'drawing feature,' such as those on the paper charts commonly used in ERs. Many times in family practice, words aren't the best descriptor for rashes, bites, bruises, etc." —Lisa K., NP
"Make programs for each specialty." —Dr. Cindy W.
Make EMRs More Efficient
One frequent suggestion was to make EMR systems function more quickly and efficiently, which would give providers more time to focus on caring for patients.
"Allow for temp profiles that have Bluetooth access. I can definitely talk faster than I can type or click." —Dr. Kirsten B.
"Make it as simple as possible. The least amount of toggling between different areas to see all the aspects of the patient's chart, the better." —Colleen T., NP
Gear Them Toward Our Needs
Of course, our providers were adamant in expressing the need for EMR user-friendliness. Language and set-up across systems play a huge role in accessibility for all providers.
"Get rid of the coding requirement. We are NOT coders. Having us do this before we can discharge a patient slows us down tremendously." —Dr. David S.
In the end, our providers were excited for the opportunity to start a conversation about issues with EMR use they've faced in practice. As EMR systems inevitably progress in the upcoming years, which changes could be made for a more user-friendly provider experience? How can providers make their suggestions known?
WHAT WOULD YOU ADD TO OUR LIST? SHARE YOUR THOUGHTS WITH US ON TWITTER @BARTONLOCUMS!