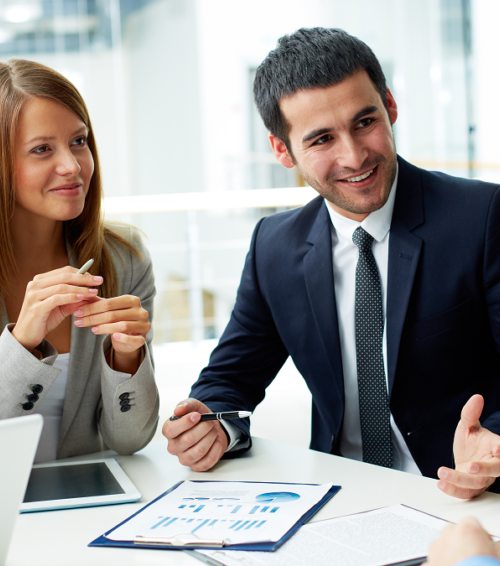 It should come as no surprise that picking a locum tenens company requires a fair amount of due diligence. Your medical recruitment entity plays a critical role in covering your short-term staffing needs with the professionals they provide. With that in mind, choosing an agency is a serious consideration. How will you determine what (and who) you want?
Of course, that last part can be difficult when you don't know exactly what you're looking for. Whether you've worked with locum agencies before or emergent staffing problems like the physician shortage have you considering a medical recruitment service for the first time, be sure to ask these questions as you research and interview potential staffing partners.
1. How Much Will I Pay?
Yes, this is a natural question to ask when you enter any vendor relationship. Even then, most seasoned medical decision-makers have experienced that moment when the bill in the mail trends higher than the assumed cost. Thus, knowing exactly what you can expect to pay prior to bringing in a medical recruitment service can spare hard feelings, financial stress, and questions from on high.
Do your homework here, and you'll find yourself in a professional arrangement that provides great financial and practical value.
2. How Fast Can They Get Here?
In some situations, you have time to anticipate a gap in your staffing needs. Other times, unexpected difficulties may have you searching for help in a hurry. Either way, knowing how long your potential locum organization takes to send help is important from the onset — and far preferred to getting bad news when a real staffing emergency strikes.
Keeping this in mind, ask your candidate(s) if their rosters have adequate staffing and what they can do for you in a pinch. If needed, Barton Associates can have a provider at your doorstep in as little as 24 hours.
3. Can They Cover My Specialty?
Primary and specialty physicians alike are in short supply, and the gulf is only expected to widen. Whether you work with specialists or find yourself in need of primary care staff, ensure your medical recruitment organization has access to the exact skills and certifications you need.
By the same token, dental organizations with specialized and general needs would be well-advised to start preparing: A dental shortage is already planting roots in rural America, and expected to expand to more populated areas in the near future With an extensive talent pool, Barton provides the coverage you need to navigate the growing talent gap.
4. What Sort of Support Can I Expect?
Any worthwhile locum agency will be there for every step of the matching and onboarding process. More, they'll do everything they can to assist with questions and concerns once the initial work is done.
Ask how your potential company will provide help before and after the fact — a dedicated account manager who serves as a gateway to the rest of the organization is your best bet here — and what they can do to help you. As with most other items on this list, it's good information to have before you actually need it. Your dedicated Barton account manager will always be available to address your questions and concerns throughout the onboarding process.
5. What About Credentialing?
Credentialing, licensing, and certification are time-consuming processes. That's why it'll be crucial to identify medical recruitment agencies that can take care of the details, especially in short-term staffing situations. Your locum company should be able to explain, in detail, the process by which they confirm, credential, and vet employees to work in your state. Ideally, the process will be stringent and take most of the paperwork out of your hands. Barton's licensing and credentialing team is here to smooth out complex onboarding procedures.
6. How Much Input Do I Have in Hiring?
In many ways, bringing on a locum professional should look and feel the same as a full-time hire. You're given a number of resumes (and other identifying documents) to peruse, you hold an interview with the most promising candidates, and you bring the best choice on board.
Ask about your role in the locum staffing process. Where are you given the most input? Where does the medical recruitment organization "take the reins," so to speak, and why? The more say you have in the process, the better your temporary medical professional matches your needs.
7. How Else Can They Help?
Healthcare has undergone remarkable change in recent years. If you have bigger plans for your organization, see if your medical recruitment company can help. For instance, you may wish to consider a low-risk, high-return telemedicine venture, or — if your state is among the many changing relevant laws — bring on temporary nurse practitioners in place of physicians.
In any event, a short-term hire may be one of many things a medical recruitment service can do for you — it can't hurt to ask.
What questions do you have about the locum tenens process? Let us know on Twitter, and check out our in-depth guide

!