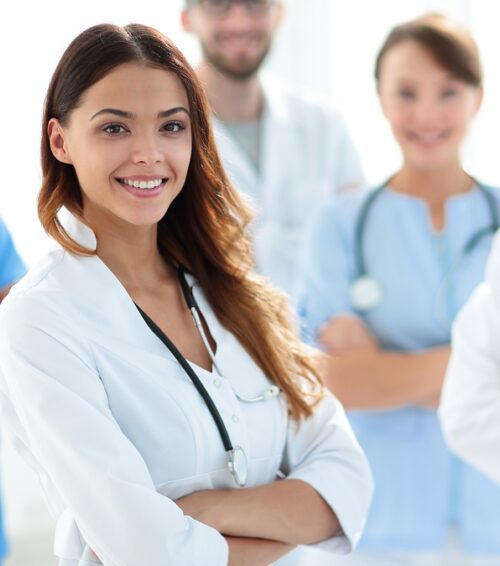 When doctors complete their residency training, they are under a lot of pressure to land their first "real job" quickly. Student loan deferments end shortly after training, and whopping debt faces many of them.
But choosing a job that is a good long-term fit can be difficult, and gaining a broader exposure to the wide variety of options is key to success. That's why "try before you buy" can be an excellent strategy for young physicians.
How Locum Tenens Works
Locum tenens agencies such as Barton Associates work with healthcare organizations and practice locations across the country to offer a variety of temporary assignments for physicians.
These agencies negotiate your salary and call schedule. They also arrange the logistics, covering the costs of travel and accommodations. Once the doctor and the facility agree to terms, the physician simply arrives on the required date(s) and takes on the responsibilities requested. It's a hassle-free, minimal-commitment arrangement that pays an hourly or daily rate for work.
Locum providers are given the convenient option to receive direct deposits to their bank accounts at regular intervals. Physicians can travel as broadly as they like for assignments, and the agency credentialing team works to efficiently complete any needed paperwork for new licenses and hospital privileging.
Taking Locum Jobs Helps Care Providers Grow
I enjoyed "living la vida locum" for six years before I landed my dream job. That's a long time to be living out of a suitcase, and I doubt that most of my peers would want to do it for that long of a stretch. But an amazing thing happened during those years: With each new hospital experience, I gained insight and knowledge about my specialty. By rubbing elbows and networking with a wide swath of patients and experts across the country, I became a sought-after consultant in my own right.
I experienced different ways of delivering healthcare — from critical access hospitals to bustling academic centers. I learned about best practices and creative solutions that administrators and clinical staff had discovered to improve care quality, given the limitations of Medicare rules and private insurance restrictions.
When I was hired as the Medical Director of Admissions at St. Luke's Rehabilitation Institute in Spokane, Washington, I came armed with creative ideas and a wealth of experience to draw from. I was a highly seasoned physician who had been exposed to the widest variety of patient populations and practice styles. I knew all about the unique struggles, successes, and solutions of various rehab centers across America. I now leverage that experience to drive change at my institution, and I am virtually unfazed by new problems and challenges.
The career value of locum tenens work is extraordinary. Take the time to look around you at each assignment. Learn what works and what doesn't work, and file it away for future reference.
Like a bumblebee cross-pollinating hospital or medical practice "flowers," locum tenens providers have the potential to drive change like no one else. When you've seen it all, your insights become invaluable, and you gain the maturity to know when a full-time job is the right cultural fit. Choosing the right job, on your terms and in your time, is the key to finding happiness in healthcare.
Ready to get started? Check out our
current job openings
. And if you have any questions about locum tenens,give us a call or tweet us
@bartonlocums
.