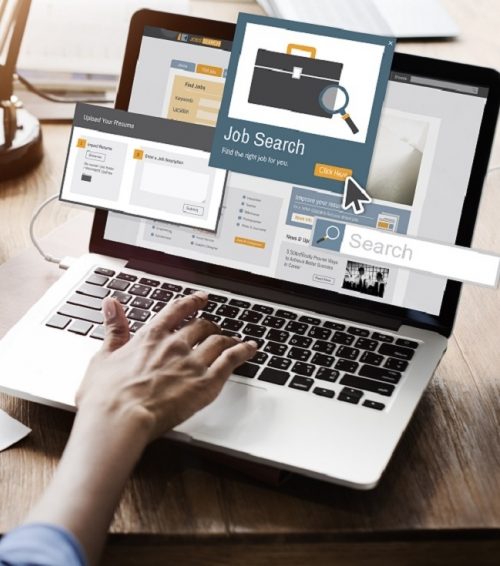 By now you probably know about a number of high-level benefits of locum tenens work for healthcare professionals. The flexibility, travel and chance to acquire multiple clinical skills have made it an increasingly popular career path among clinicians, who have flocked to the practice in full- and part-time roles. In turn, staffing facilities have been more than happy to accommodate the influx, with a high (and rising!) percentage of organizations employing locum tenens services to fill their short- and long-term staffing needs with minimum overhead.
Locum tenens offers healthcare providers a highly attractive alternative to traditional permanent roles. As with any new job, however, taking time to pick the right employer can make or break your experience. With that in mind, be sure to investigate the following attributes as you research the locum tenens companies on your shortlist:
1. Reputation
Reputation isn't the only factor to consider as you mull over locum tenens companies, but it will likely be one of the first. Here, the ratings on different sites and combined opinions of your colleagues aren't as important as the larger trends you notice. A bad star rating on one site might be the work of a couple disgruntled employees, just as one specific colleague may have a sub-optimal opinion of a company. Multiple people complaining about the same problem(s), on the other hand, should definitely be taken as a red flag. Likewise, four- and five-star ratings aren't as important as numerous reviews singing the same praises. Read beyond the rankings and you'll come away equipped to make a better decision.
2. Clientele
When your staffing company serves the specialties you work in (or wish to work in), you have a much better chance of getting the assignments you want and a larger selection thereof. More, it ensures the clients you work for match your values, workplace needs and professional goals. If you're looking for short gigs and the company tends to cover longer gaps in coverage, for instance, it may not be a great fit.
All that said, it's also possible to swing too far in the other direction. When you decide you only want to work in a specific area, you close yourself off to one of the greatest advantages of locum tenens assignments: picking up valuable new experiences, skills and tricks of the trade, all of which are valuable for future assignments and permanent roles. Play it careful here, but not too careful.
3. Licensing
Licensing and credentialing, as noted by popular doctor blogger KevinMD, are crucial factors to consider in any worthwhile locum tenens agency. Why? In short, doing all the paperwork yourself every time you took a new post would be a huge chore.
A locum tenens company should be able to tell you, in detail, how they help with administrative overhead when you take an assignment. They should also take great pride in the skill and general capability of their credentialing personnel. Otherwise (as the KevinMD piece notes), their sub-par job will leave you with more work to do.
4. Travel
Travel assistance and accommodation, another area where administrative overhead can rear its ugly head — and another major part of your time as a locum — should also be given serious consideration. It's the difference between managing a long trip entirely by yourself and having a team to back you up through planning and execution. Having someone to call when the hotel claims they're overbooked or the airline somehow fails to have a seat for you can be a lifesaver when you're trying to get to your assignment in a hurry.
Locum tenens agencies that understand healthcare providers are the most important part of the process. Your company of choice should do everything they can to make assignments as smooth, efficient and painless as possible. Above all, they should understand that keeping you happy keeps the client happy — because that way, everyone benefits.
Ultimately, your locums company should be part matchmaker (when looking for an assignment), part travel agent (when dealing with credentialing and travel details), and part buffer: In times of disagreement with the client or other issues, a locum tenens partner who can mediate the problem on the back-end is critical.
Of course, advice is no substitute for experience. You'll learn a lot about your preferences after even a single assignment. Until then, keeping an eye on these major points should get you off to a good start — and, if the company fails to meet one of the qualifications, give you clear red flags to watch out for. Choose wisely.
Want to learn more about locum tenens with Barton Associates? Fill out the form and one of our representatives will reach out to you!