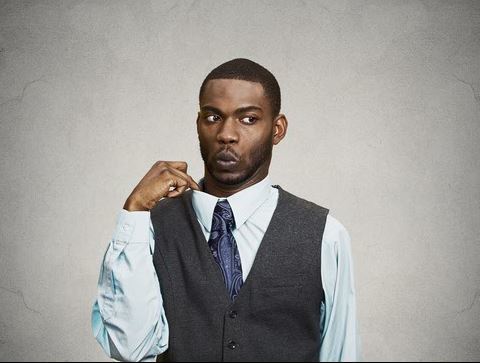 April Fool's Day is all about being silly, but asking for a letter of recommendation is no joke. A good recommendation can be the deciding factor in whether or not you receive a job offer, so here are some tips to ensure that you receive a glowing review while maintaining a good reputation with your recommenders.
Ask people that you've worked with extensively
Don't ask a professor that you had in class for one semester and barely spoke with. Rather, ask a coworker who you were with for two years, or your academic advisor who has been assisting you in landing these jobs. If you don't feel that you have a strong connection with an individual, chances are they feel the same, so you can't expect them to write you a strong letter.
Identify why you are asking them specifically
If you are applying for a marketing position, it makes sense to ask your favorite professor from the marketing department. If the connection between the position and your recommender isn't entirely clear, though, let the individual know why you think they would be able to speak to the skills necessary to succeed in that position.
Explain what the job is
Be sure to let your recommender know what they're even recommending you for! This may not seem necessary if you are applying for a well-known company or your job title makes it seem obvious, but give them some detail about what your day-to-day tasks will be and why you want to obtain this position. Remember that they are doing you a favor and shouldn't have to do their own research to write a glowing review of your skills and experience.
Give them ample time to write and submit it
A good rule of thumb is to give at least a two-week notice to ensure that your recommender has plenty of time to draft something for you. However, you may be asking yourself, "what if I interview on Monday and the interviewer wants a letter of recommendation by Friday?" It is entirely possible that this could happen, so plan ahead by letting your references know that you would like to use them for a letter of recommendation in the future, then alert them of any interviews you have coming up. By doing this, you aren't scrambling for a last-minute recommendation and they have time to start drafting something up beforehand.
Follow up with a thank-you and updates on your job search
As always, you should express your gratitude to the recommender for taking the time to fulfill your request. Beyond that, you should keep them updated on your search! You don't need to give them every last detail, but definitely let them know when you receive an offer, even if it's for a different position.
Ready to apply? Barton Associates is growing and looking for motivated entry-level talent to grow with us! Visit our website to find an office near you: https://www.bartonassociates.com/careers/