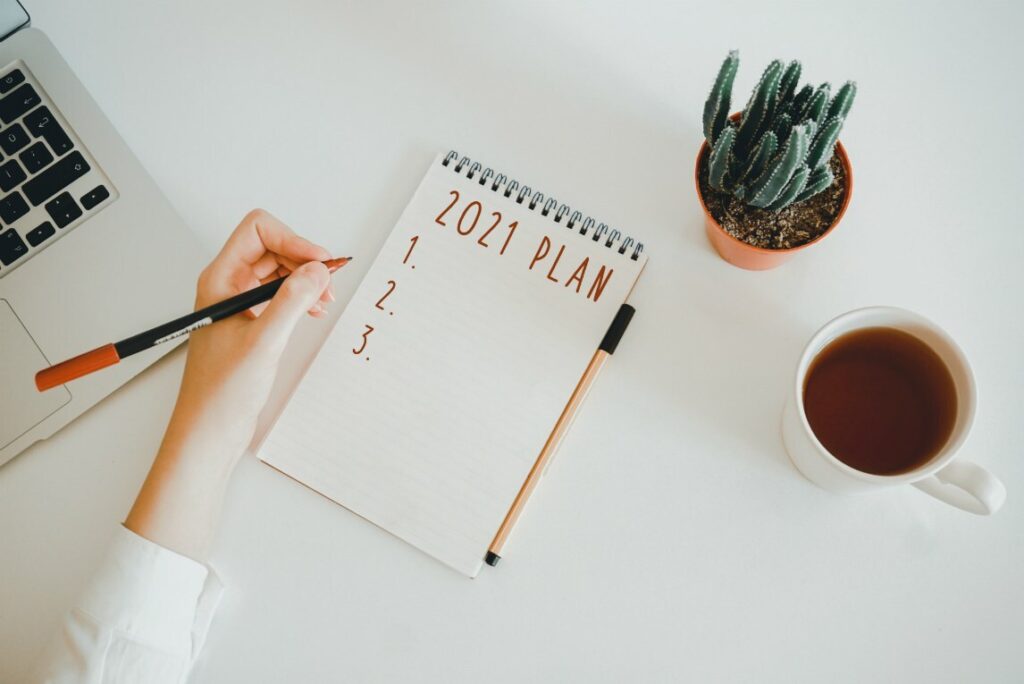 Let's be real- most people don't actually stick to their New Year's resolutions for more than a few weeks. Despite this, setting career-related goals for the new year is a crucial step towards success, especially during these times of uncertainty. Whether you're heading into 2021 on the unemployment train or have been lucky enough to maintain your current position, here are a few ideas to get your career resolution list started.
Get more organized
You may have a comfortable routine that you feel works, but there's always room for improvement. Whether it's something as simple as adding some structure to your inbox, or a major haul like a complete redesign of your desk space, getting organized provides you with a fresh start as you head into 2021. If you're working remotely, maybe it's time to invest in a home set up that promotes productivity.
Get closer to your boss
If you were fortunate enough to retain your position through this pandemic – congratulations! Although many people may claim they're jealous of your position, I'm sure you've experienced the ugly realities of working through the worst points of 2020- technical difficulties, stress-inducing budget cuts, sweeping changes to company structure, etc. At this point, most people have adjusted to this new reality we're living in, so make it a goal in 2021 to either mend the relationship you had with your boss or work towards a more positive one moving forward. Staying on good terms with your boss can ensure that you will be considered for promotional opportunities in the future and promote a positive work environment for others.
Update and upgrade your resume
Once you're out of college and in a stable position, it can be easy to forget about that super important piece of paper. It's a good practice to revisit your resume at least once each year to add any new skills or promotions you've received and update details on current and past positions. If you've spent a portion of this year out of work, you should consider taking some online skills classes or potentially taking up odd-jobs that can boost your resume and prove that you're making an effort to get back into the workforce. Additionally, if you have been actively applying to positions without much luck, it might be a good idea to give your resume a total facelift in terms of organization, layout, and design.
Reevaluate your long-term goals
You've likely spent a lot of time at home reflecting this past year, but have you given any thought to a '5-year plan' for your career? 2020 was a year of survival, but you can make 2021 a year for progress and growth by writing down some broad 5-year goals for yourself- do you see yourself growing within your current company, or do you foresee an industry switch? Although you may not be where you want to be today, you can make 2021 a year that brings you closer to that end goal.
A new year is the perfect time to begin a new career! Barton Associates currently has entry-level sales positions open in several of our offices nationwide, and our promote-from-within structure provides endless possibilities to our most motivated employees. Visit our careers page to apply today so you can start the new year off right!
Author's note: This blog has been updated from it's original posting on Dec 26, 2018 for clarity and accuracy.