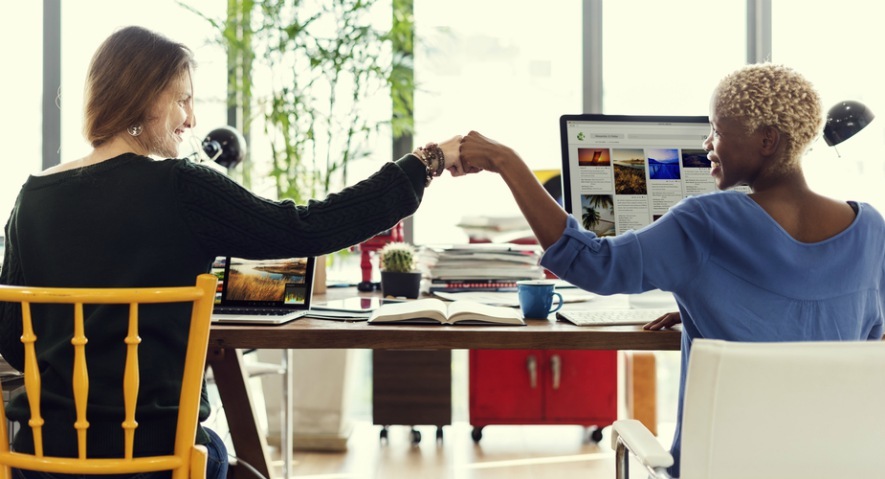 The average person will spend roughly 90,000 hours at work over the course of their lifetime, so it's crucial to make sure your workspace is a comfortable setting that promotes good health and productivity. Here are some tips for improving the layout of your workspace to make it as comfortable and efficient as possible.
Physical comfort is a must
Have you ever left work for the day with an intense pain in your neck or sore wrists from typing? You certainly aren't alone. There are plenty of sources that stress the importance of office ergonomics, including proper chair height, monitor distance, and keyboard and mouse position. Taking the time to ensure your workspace is set up in a health-conscious way can do wonders for your health and prevent you from fidgeting around to try to find a more comfortable position.
Your physical and mental health play an enormous role in productivity, so consider investing in some of these products:
If you don't use it every day, put it away
Save your surface space for what's important for your day-to-day tasks, such as any notes you need to refer to, your calendar, and headphones. Despite the claim that 'a messy desk leads to a creative mind,' plenty of people argue the opposite, stating that excessive clutter on your desk can be nothing more than an unnecessary distraction. If your desk doesn't come equipped with drawers, it may be smart to invest in a filing cabinet for loose papers and bins for personal items to stay organized and on task.
Decorate! But not too much…
Pictures of loved ones and awards you've received serve as great motivators to glance at throughout the day, but too many accessories can clutter your desk and leave you feeling cramped. If you can't seem to find a balance, try purchasing some unique decor items that serve a function while brightening up your space! Plants are also a common go-to, and for good reason- they've actually been proven to provide significant psychological and health benefits as well.
Move your workspace around every so often
Picking up all your belongings and moving to a desk across the office seems like a headache, but this practice has actually been proven to increase employee productivity and creativity. Additionally, a writer for OfficeSpace Software says that "the simple act of having to change seats forces employees to organize their personal items," therefore preventing you from constantly cleaning up a messy desk! This idea works best if your whole office is willing to cooperate, but you can also simply ask a coworker to swap places with you or find a quiet location away from your desk that helps you focus. If you're working at home, something as simple as sitting at your table vs your couch or your back deck instead of your desk can make an impact.
Stay connected with us on LinkedIn, INSTAGRAM, FACEBOOK, and TWITTER for more blogs, career insights, and more!