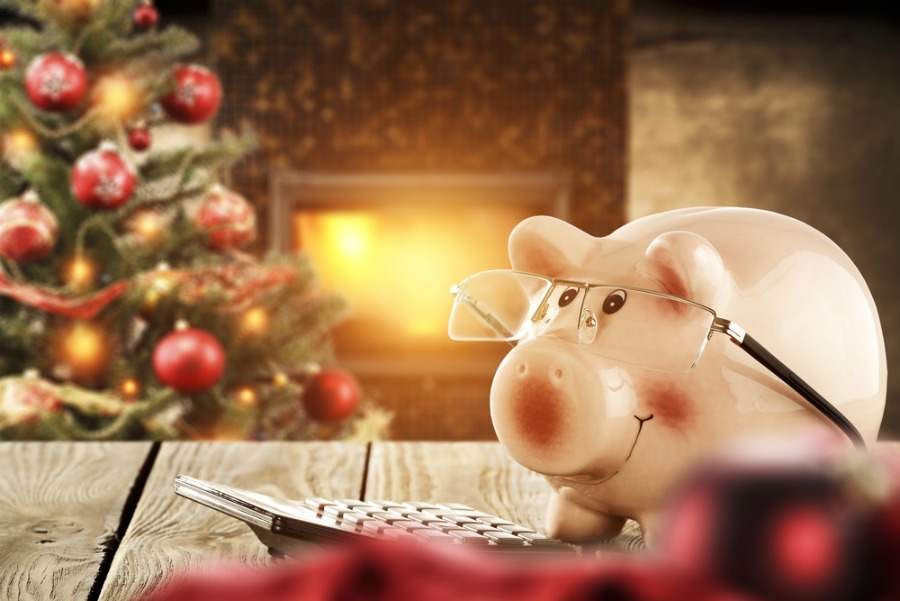 The winter holidays are typically filled with great food, lots of travel, plenty of shopping, and of course, gift-giving. Though our celebrations will look much different this year with the pandemic persisting, one unfortunate event that isn't going away anytime soon is the start of those dreaded student loan payments. How is anyone supposed to keep up with their typical bills and expenses alongside a new monthly payment and the added pressure of spoiling their loved ones with gifts? Here are a few money-saving tips for the holiday season designed for the most generous recent grads out there.
Pitch the idea of a Secret Santa or gift exchange this year
If you're feeling overwhelmed at the thought of purchasing a mountain of gifts for all your loved ones, it might be smart to suggest a gift exchange this year instead. There are so many benefits to going with the classic gift swap- everyone saves money and time, the gift ideas are usually hilarious and creative, and it ensures that all the special people in your family have a little something to unwrap at the holiday party.
Re-evaluate your budget and cut out the non-necessities when you can
According to The Simple Dollar, the average 25- to 34-year-old spends about $2,000 at coffee shops annually. I'm sure you can think of plenty of other ways you waste money throughout the week, so make it a point to say 'no' once in a while and put that money towards your holiday spending instead. A good way to motivate yourself is to take that cash that you would spend on non-necessities and put it into a jar so you can physically see how much you're saving!
Ask for what you really want, which is probably straight-up cash
Don't be afraid to be honest when it comes to what you really need in terms of gifts for the holidays. Gone are the days of gracefully accepting your seventh set of Christmas PJs or another kitchen gadget that you don't really need; instead, let your parents know that you could really use a new set of tires or some extra cash for your upcoming bills. It might take the fun out of unwrapping a mountain of boxes and bags, but think of it this way- it'll save your family from taking multiple trips to the mall!
Cut yourself some slack when it comes to paying off your debts- but just for a while
Don't beat yourself up if you're only planning to make the minimum payments for the winter months. The truth is, most young adults are in the same boat as you, whether they're paying back student loans, a new car payment, or a mortgage on a house. This year has been a tough one for all of us and the last thing anyone wants to worry about during the holidays is a mountain of bills, so don't be too hard on yourself.
Barton Associates can help refill your bank account in the new year- our sales roles offer a competitive base salary, uncapped commissions, and more! Visit our homepage to learn about our entry-level opportunities near you.
Author's note: This blog has been updated from it's original posting on Dec. 3, 2019.