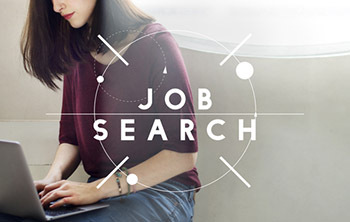 Searching for a Job After Graduation
You did it! Years of hard work has finally paid off and you're ready to put your degree(s) to the test. Now you're probably asking yourself how in the world you're supposed to get a job! In our previous blog, we went over steps you should be taking prior to graduation. If you did them, great! You're already a step ahead. If you didn't, that is okay because there's still time.
Now that you've graduated, here are the next steps you should take to find your first job in the real world.
June
Join your school's alumni association or other career programs. When you join your school's alumni association, you gain access to a wider professional network, exclusive job listings, targeted career services, access to college resources post-graduation, and a means to remain connected with your professors.
A majority of schools also offer career assistance programs in which they partner with companies in the area to help new grads get jobs out of college. This is a tremendous resource because there are thousands of grads applying for the same jobs you are. Anything that will push your resume to the top will prove to be useful.
July
Utilize LinkedIn by connecting with your fellow students, especially those who were in the same field of study. This way, if your colleagues have already accepted new jobs, perhaps they can help you out if you're applying to the same company as them. When submitting your resume through LinkedIn, there is a section that will tell you if you have any connections working there. Having as many connections as possible could make the difference between finding a job or not.
August
Sometimes you need to go above and beyond to show companies you are the right person for the job. Following up with a company is a great way to do just that. About a week after submitting your application, you should consider reaching out to the hiring manager directly. Some ways to do this include:
LinkedIn direct message

Email the employer

Call the company and ask for the hiring manager

Go to the company in-person
It may seem like you are being annoying or unprofessional to ask for an update, but in reality it shows the hiring manager that you are serious about the job. An extra effort shows dedication, determination, and the willingness to put in work to get what you want – all great qualities for an employer to see. Here is an example of what you could say:
"Hi Mr. Smith. My name is Chris Keeley and I recently applied for your company's open sales position. I was wondering if you had any status updates on my application. I am very interested in the role. If there is anything more I can provide to further prove I am the perfect candidate for this role, please let me know."
September
Don't be afraid to apply for an internship. One of the most challenging parts of finding a job is when companies want a certain amount of experience. It is frustrating because it's impossible to gain experience if nobody hires you. An internship typically won't require much experience outside of your college degree. This is a great way to gain valuable experience and transition into a full-time role.
If you are still looking for a job, why not check out what Barton Associates has to offer? We have several openings in our offices all over the country. Apply to one of our current job openings now!