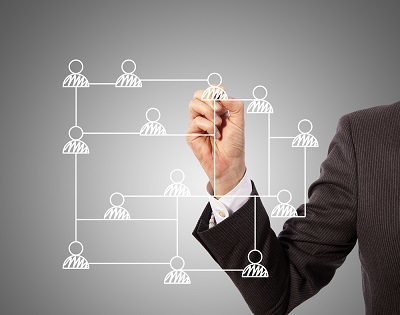 Networking, networking, networking. If it isn't your professors drilling it into your head, it's your academic advisor, your career counselors, your classmates, and maybe even your parents. However, networking is truly one of the most crucial components of the job search and may have the potential to land you a job faster than hundreds applications ever could. So, if you aren't too tired of hearing about the subject, here are some tips for networking as if you're already a professional in your field.
Update your LinkedIn profile and use it often
By describing your past job and volunteer experience, club involvement, and future goals in your summary, you show other users what you've accomplished and give them a reason to connect with you. From there, you can build your network by connecting with your college classmates, professors, advisors, friends from high school, and generally anyone you've encountered professionally that has the potential to help you down the road. Even if you rarely speak to these people, they could see your career goals and set you up with an opportunity, or you could be scrolling through their feed and stumble upon the perfect job opening.
Get active on campus
Clubs, sports, and leadership programs are a great way to pass the time and fill your resume, but what you may not realize is how beneficial the people you meet in these activities could be. Anyone you interact with can become part of your "network," and by getting to know a diverse group of people from all walks of your college campus, you will have many more opportunities to connect with other career-driven individuals.
Share your resume on social media, let recruiters come to you
Networking is a two-way street, so if you're on the job hunt or are going to be soon, start sharing your resume on different social platforms and let recruiters and potential employers find you. Again, this is where LinkedIn can come in handy, but you can use your Twitter, Instagram, and Facebook to meet people as well– just make sure your profiles look good enough for an employer to see first.
Expand your network by connecting with us on LinkedIn, then visit our website to find what career opportunities lie ahead for you!