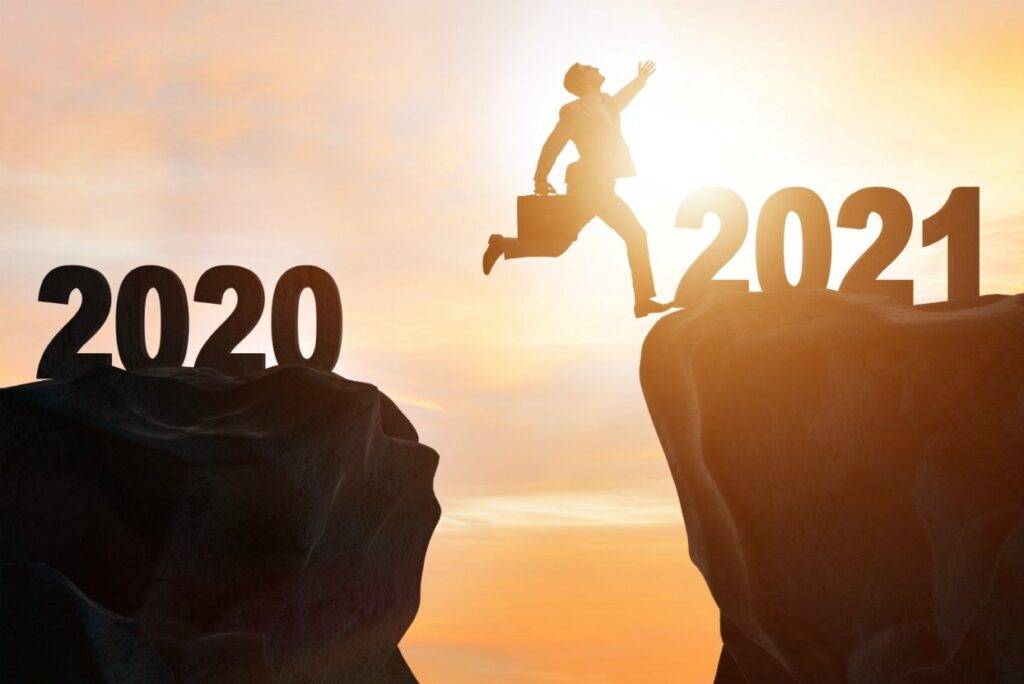 The majority of states in the U.S. saw historically high unemployment rates this year, but with vaccines making their way across the nation, we seem to be nearing the light at the end of the tunnel. The added pressure of holiday shopping and socially-distanced get-togethers may have distracted some from the job search as well, but there's still time to make 2021 the year that you find a new career you love! Whether you're a December graduate who's hitting the market for the first time, a seasoned professional who was affected by the pandemic, or someone who is simply looking for a change, here's what you need to know about applying to jobs at the start of the year.
You wait, you lose
Competition has been and will continue to be fierce throughout the majority of 2021, so it's important to be proactive in your search efforts in every way possible. It's not just about applying as soon as a position opens up- according to Forbes, micro-actions can be the differentiator between you and your fellow job seekers. Micro-actions are small, almost unnoticeable tasks that you can do each day which add up to a larger accomplishment. Some micro-actions that might assist your career search could be to connect with 5 people on LinkedIn each day, sign up for job alerts through a company website, make a post about your availability on social media, and follow company accounts that you are interested in. Think of it this way- every small step you take puts you one step closer to the finish line, but each step you skip lets your competition pass you in the race.
Consider the sustainability of your industry
It's no surprise that positions in restaurants, entertainment, and retail were amongst the millions cut during the pandemic, so your focus in 2021 should be on establishing a stable career in a sustainable industry. Although entertainment, hospitality and tourism will undoubtedly make a major comeback once the pandemic is over, who's to say they won't experience a hit like this again? This doesn't mean you have to apply to med school or start learning a trade tomorrow, but reflect on the long-term viability of your career path in terms of stability and growth opportunities and focus your search from there.
There's less competition for new graduates in particular
Most people fall for the common misconception that the late-spring and summer months are a prime time for hiring due to the large number of May graduates hitting the market. Think about it though- thousands of college graduates entering the workforce at the same time means more competition for a limited number of positions. This year will be entirely unpredictable in terms of hiring trends, but there's no reason to delay your search process, so start working on your resume and contacting companies prior sooner rather than later.
You might have to wait around a bit, though
This may be especially frustrating for individuals who lost their positions due to COVID-19, but the unfortunate truth is that unemployment rates are still fairly high and employment opportunities are hard to come by. Historically, hiring managers have been more likely to take their time with applications at the start of the new year as the holidays come to a close. Employers will be busy planning how to spend the budget, outlining the year's plans, and reorganizing themselves after the holidays, so don't be surprised if it takes you a few weeks to hear back about a position. With this in mind, be patient and persistent – your time will come!
Ready to dive into the new year with a new career? Barton Associates is hiring for entry-level positions in all of our offices nationwide! Once you've grabbed a cup of hot chocolate and cozied up on your couch, visit our website to learn more.
Author's note: This blog has been updated from it's original posting on Jan 2, 2019 for clarity and accuracy.